When it comes to flamenco, Seville is undoubtedly one of the best places – if not the best – to get your dose of the soulful art form. But the ideal kind of venue in which to catch a show is up for debate, and might ultimately depend on the type of flamenco you wish to see, and the setting that interests you most. So when in Seville, here are your top options for viewing one of Spain's, and especially the South's, most beloved traditions.
Tablaos
The flamenco tablaos are certainly the most common choice of tourists, and often for good reason. Given their popularity, the shows typically attract internationally acclaimed dancers, providing a professional presentation in an often theater-like setting. In all likelihood, the event should be entertaining and impressive, albeit a touch choreographed and, to some degree, seemingly less authentic. Also, given their popularity and high quality, prices to attend can run on the higher side, especially if you opt for a proper meal instead of just drinks.
Bars
For a potentially more authentic -- and, incidentally, less professional -- experience, you might want to instead head to a flamenco bar. Indeed various bars throughout the city will hold flamenco nights, during which the shows may include both music and dance, or simply just live music. Given that these are less-pricey affairs, you shouldn't expect world-famous dancers or elaborately planned-out shows, but rather improvised entertainment that allows for a more traditional vibe.
Peñas
Finally, if you're really looking to save a few euros and break from the tourist-mold, you might want to consider hunting down a peña. These cultural associations are dedicated to the art of flamenco, and not on cash flow, and therefore nurture up-and-coming artists. As such, they provide a great setting for watching flamenco in a more casual setting. While they are often free to attend, and drinks are cheap, note that the setting is far from formal or fancy, and finding a show to attend might require a little more research.
Regardless of where you decide to get your dose of flamenco, you may want to consider a stop at Seville's Flamenco Museum, where you can gain a better understanding of the tradition and its history.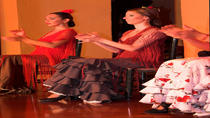 160 Reviews
Experience authentic Andalusian flamenco at the esteemed Tablao Flamenco El Arenal in Seville. Often considered one of the best flamenco bars in the world, ... Read more
Location: Seville, Spain
Duration: 90 minutes (approx.)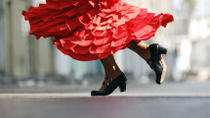 113 Reviews
Discover the best of Seville after dark and enjoy an electrifying flamenco show on this 4-hour evening tour. Traveling by air-conditioned coach, admire top ... Read more
Location: Seville, Spain
Duration: 4 hours (approx.)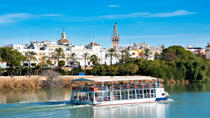 2 Reviews
Get to know Seville, southern Spain's sultry Andalusian capital, on this 2-day tour from Granada! On a city sightseeing tour, you'll be introduced ... Read more
Location: Granada, Spain
Duration: 2 days (approx.)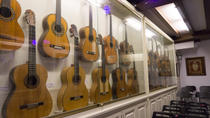 4 Reviews
Discover the art and the history of flamenco with and expert local guide in this small group 3-hour walking tour. Seville is the cradle of this popular dance ... Read more
Location: Seville, Spain
Duration: 3 hours (approx.)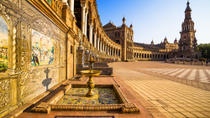 1 Review
Visit the beautiful Andalucian cities of Granada, Seville and Cordoba on a 3-night tour from Granada, with 3- or 4-star hotel accommodation included! The ... Read more
Location: Granada, Spain
Duration: 4 days (approx.)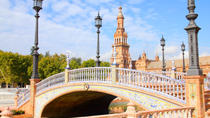 Visit Seville, the sultry capital of southern Spain, and enjoy a city tour, flamenco show and arrival transfer plus two nights of 4-star superior hotel ... Read more
Location: Seville, Spain
Duration: 2 days (approx.)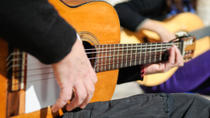 8 Reviews
Learn to dance flamenco in Seville with a private instructor during a private 1.5-hour or 3-hour session, perfect for casual travelers looking for a fun, ... Read more
Location: Seville, Spain
Duration: Varies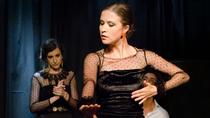 Enjoy this great opportunity to learn about history of flamenco and gypsies, followed by a 1-hour Flamenco show with Spanish guitar. After the show, you may ... Read more
Location: Seville, Spain
Duration: 2 hours (approx.)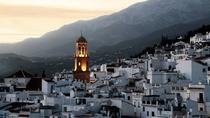 Walking and hiking in Andalusia is a great activity. With this tour, you will start at the Natural park of the Almijara, in the mountains in the south of ... Read more
Location: Cómpeta, Spain
Duration: Flexible