Day trips are a great way to see beyond the city that you're visiting and experience a multitude of sights in one day. This is especially true in such a big country like China. Day trips from Shanghai offer a great opportunity to see more of the surrounding areas and attractions. The following are a few examples of some itineraries that are available.
Gardens and Waterways
If the hustle and bustle of Shanghai is too much for you, spend a day floating down the extensive canals and waterways of the water villages outside of Shanghai with this
Zhujiajiao and Seven Treasure Town Day Tour from Shanghai
tour.
Or, cool off in the peace and quiet of one of Suzhou's picturesque gardens on this
Suzhou and Zhouzhuang Water Village Day Trip from Shanghai
tour.
By Air
China is rich in culture and history, and the best way to understand it is to visit cities that are spread across China. If you only have a few days in Shanghai, your itinerary most likely doesn't include a plane ride to destinations like Xi'an, Guilin or Beijing.
Luckily, these prearranged packages help you forget about the stress of planning a trip and include everything you will need to expand your knowledge of China. All of these packages include airfare, meals and transportation - and they all take place in one day:
Guilin in One Day
,
Xi'an in One Day
, and
Beijing in One Day.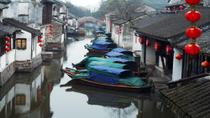 386 Reviews
Visit two picturesque Chinese towns, Suzhou and Zhouzhuang on a day trip from Shanghai. You'll see how daily life has remained unchanged over the centuries in ... Read more
Location: Shanghai, China
Duration: 10 hours (approx.)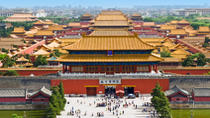 20 Reviews
If you're spending time in Shanghai, take a day trip to Beijing by air to make your visit to China complete. While you're in China's ancient capital, visit the ... Read more
Location: Shanghai, China
Duration: 14 hours (approx.)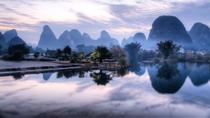 4 Reviews
Explore China's most beautiful mountains and waterways on a day trip to Guilin from Shanghai. Guilin is renowned for its famous natural scenery, and was a ... Read more
Location: Shanghai, China
Duration: 14 hours (approx.)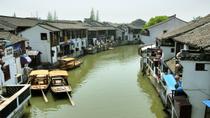 10 Reviews
Head to the outskirts of Shanghai on this guided 1-day day tour to quaint Chinese villages. See Seven Treasure Town, an ancient water town famous for its ... Read more
Location: Shanghai, China
Duration: 8 hours (approx.)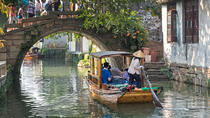 5 Reviews
This full day tour will give you an opportunity to visit one of the most beautiful gardens in China, the Humble Administrator's Garden in Suzhou, as well as ... Read more
Location: Shanghai, China
Duration: 9 hours (approx.)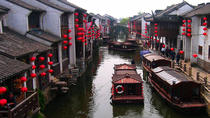 5 Reviews
This is a full-day panoramic tour of China's own Venice, the water towns of "Zhouzhuang" and "Jinxi". On this small group tour, you will ... Read more
Location: Shanghai, China
Duration: 8 hours (approx.)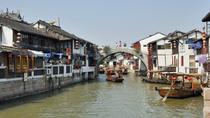 45 Reviews
Visit the the picturesque Zhujiajiao is a classic water village, over 400 years old with a signature five-arch bridge spanning the Cao Gang River. Zhujiajiao ... Read more
Location: Shanghai, China
Duration: 4 hours (approx.)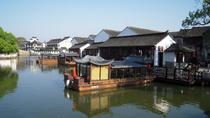 2 Reviews
A pure full day tour without any compulsory shopping stops. Appreciate Suzhou flavor during a full-day tour of elegant garden and charming traditional town ... Read more
Location: Shanghai Region, China
Duration: 9 hours (approx.)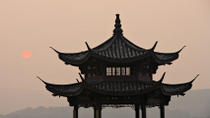 122 Reviews
Travel to Hangzhou, a city rich in culture, history and scenery, on a day trip from Shanghai. Accompanied by a knowledgeable guide, admire the architecture of ... Read more
Location: Shanghai, China
Duration: 10 hours (approx.)
Few words can describe the beauty of Hangzhou: poets and artists have tried but none have yet succeeded. Only way to appreciate one of China's most beloved ... Read more
Location: Shanghai, China
Duration: 10 hours (approx.)