World-famous coral reefs, wreck diving, fantastic snorkeling and a rich array of marine life are protected by Egypt's Ras Mohammed Marine National Park, attracting avid scuba divers from around the planet. Plunge into the park's waters and you ...
Tours & Tickets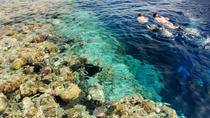 Snorkel your heart out on this full-day trip to Ras Mohamed National Park from Sharm el Sheikh! Head to a fabulous beach and revel in the spectacular coral ... Read more
Location: Sharm el-Sheikh, Egypt
Duration: 9 hours (approx.)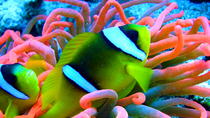 Cruise to Ras Mohamed where you will have 3 stops in different spots for snorkling. Enjoy the Red sea with colorful world just waiting for you!
Location: Sharm El-Sheikh, Egypt
Duration: 7 hours (approx.)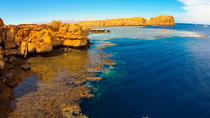 Spend an amazing day of snorkeling at the world-famous Ras Mohamed National Park. In this boat trip you will explore it's magical underwater world with a ... Read more
Location: Dahab, Egypt
Duration: 1 day (approx.)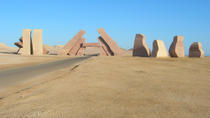 1 Review
An exceptionally popular trip with all guests to Sharm. A small group tour with so much to see and do. Swimming and snorkeling in the magic lake or Allah's ... Read more
Location: Sharm El-Sheikh, Egypt
Duration: 6 hours (approx.)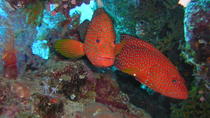 3 Reviews
A marvellous way to see the Ras Mohamed national park, a haven for marine life and it's abundance of Coral. An exceptionally popular trip due to it's location ... Read more
Location: Sharm El-Sheikh, Egypt
Duration: 8 hours (approx.)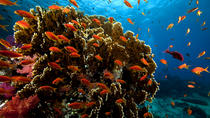 37 Reviews
Hit the water at Sinai's famous Ras Mohamed National Park, where an abundance of underwater life is waiting to be discovered. Spend the day snorkeling, ... Read more
Location: Sharm el-Sheikh, Egypt
Duration: 7 hours 30 minutes (approx.)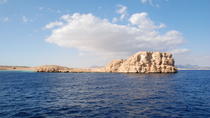 2 Reviews
Declared the first Egyptian National Park in 1983, Ras Mohammed is located at the southern tip of the Sinai peninsula. It occupies an area that has grown to ... Read more
Location: Sharm el-Sheikh, Egypt
Duration: 6 hours (approx.)