Wine Tasting from Siena
By Viator, January 2016
For many visitors to Tuscany, Siena is a day trip in and of itself from nearby Florence. This gorgeous historic city makes a great home base of its own, however, especially if you want to explore the Tuscan wine region more fully.

Siena sits in the middle of a few wine producing areas of Tuscany, including the famous vineyards of Chianti, Montalcino, and Montepulciano. Italian wineries are notoriously more difficult to visit without an appointment or a guided tour than wineries in some other countries, and even in these famous wine-producing regions the vineyards are well away from the so-called "beaten path." They are, in other words, harder to reach without a car.

Your best bet if you want to check out the vineyards and wineries around Siena — and you don't want to worry about navigating your own car or driving after you've sampled the local vino — is to sign up for a guided wine tasting tour from Siena. There are tours that go north into Chianti, and others that go south into Montalcino or Montepulciano.

On a Chianti tour from Siena, you'll visit two castles, including one considered to be the birthplace of Chianti wine,  where you'll sample the famous wine in dramatic surroundings. On a Montalcino tour, you'll sample the famous Brunello di Montalcino wine after seeing how it's made at three different wineries, and enjoy a traditional Tuscan lunch. With a guided tour, you'll be able to indulge to your heart's content without worrying about finding your way back to Siena on those winding Tuscan back roads at the end of the day.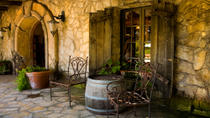 131 Reviews
Brunello di Montalcino, a collector's favorite, is internationally recognized as one of the best Italian red wines. On this full-day guided tour from Siena, ... Read more
Location: Siena, Italy
Duration: 8 hours (approx.)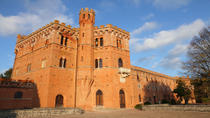 17 Reviews
Combine Chianti's fine wines with its impressive castles on a full-day trip from Siena! Giving the rugged Tuscan landscape a remarkable grandeur, these ... Read more
Location: Siena, Italy
Duration: 8 hours (approx.)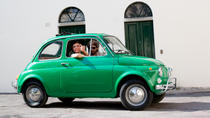 9 Reviews
Experience the beauty of Tuscany in style while driving a vintage Fiat 500, the most classic Italian car. After hotel pickup from Siena, start in ... Read more
Location: Siena, Italy
Duration: 8 hours (approx.)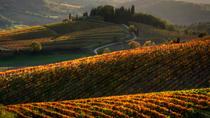 9 Reviews
Leave Siena behind and hike part of Via Francigena, an ancient pilgrimage route through rural Tuscany, followed by a wine tasting in the village of ... Read more
Location: Siena, Italy
Duration: 4 hours (approx.)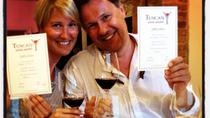 2 Reviews
If you want to learn more about Tuscany's wines, join us for the extremely interesting afternoon wine tasting session and taste the typical wines from the most ... Read more
Location: Siena, Italy
Duration: 2 hours (approx.)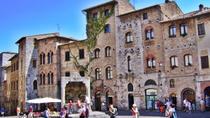 49 Reviews
Head to the Tuscan hills on a day trip from Florence to visit Siena, San Gimignano and, finally, a Chianti winery for dinner! Journey through stretches of ... Read more
Location: Florence, Italy
Duration: 8 hours (approx.)