83 Reviews
Address:

Serangoon Road, Singapore 207474

Admission:

Free
Little India
For sub-continental color, cuisine, atmosphere and bustle, head to Singapore's Little India, one of the island's most vibrant and authentic precincts.
Shops, restaurants and colorful Hindu temples line the streets of Little India, and the best thing to do here is to just take a walk and drink it all in.
The Sri Veeramakaliamman Temple is dedicated to the bloodthirsty god Kali, Sri Srnivasa Perumal is dedicated to the more peaceful Vishnu, the Taoist Leong San See Temple is dedicated to the Goddess of Mercy, and the Temple of 1000 Lights features a gaudily lit Buddha.
Come to Little India to sample terrific curries, dosas and banana-leaf thalis at restaurants, street stalls and cafes. Shop for everything from incense to saris, and lose yourself in the interestingly named Thieves Market, where anything and everything is for sale.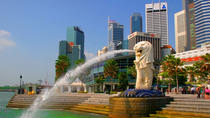 65 Reviews
Join this trail and explore the history, culture and lifestyles of multi-racial Singapore. You get to visit The Merlion, Singapore Botanic Gardens, the ... Read more
Location: Singapore, Singapore
Duration: 3 hours 30 minutes (approx.)
2 Reviews
This half-day tour takes you into the inner sanctum of the Indian culture in Singapore. Whilst Singapore is a modern cosmopolitan city it very much holds on to ... Read more
Location: Singapore, Singapore
Duration: 3 hours 30 minutes (approx.)
1 Review
Join this half-day private tour to explore Singapores best attractions, such as China town, Little India, the Colonial district and much more. The trip starts ... Read more
Location: Singapore, Singapore
Duration: 3 hours 30 minutes (approx.)
Gain insight into three main cultural groups of Singapore with visits to Kampong Glam, Chinatown, and Little India. See where Chinese immigrants settled, ... Read more
Location: Singapore, Singapore
Duration: 3 hours (approx.)
1 Review
Join this full-day tour for the chance to learn about what makes Singapore truly unique. You will get a taste for the diverse community with visits to ... Read more
Location: Singapore, Singapore
Duration: 6 hours (approx.)
Get a taste of Indian life in Singapore while you browse booths selling spices, fresh flower garlands, and saris. A visit to a Hindu temple will add to the ... Read more
Location: Singapore, Singapore
Duration: 3 hours 30 minutes (approx.)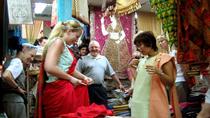 17 Reviews
Get a taste of Indian life on a walking tour through Singapore's Little India. As you visit booths selling spices, snacks and saris and visit Hindu temples, ... Read more
Location: Singapore, Singapore
Duration: 2 hours 30 minutes (approx.)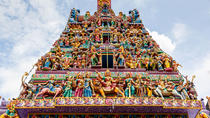 If we could sum up the bustling Little India heritage area in one phrase, it would be "a feast for the senses"! Stroll through its streets, and you ... Read more
Location: Singapore, Singapore
Duration: 2 hours 30 minutes (approx.)
Unwind on an adventurous night tour for 3.5 hours in Singapore. Discover Little India and Gardens By the Bay with your English speaking guide. Enjoy the ... Read more
Location: Singapore, Singapore
Duration: 3 hours 30 minutes (approx.)
Get a taste of Indian life as you visit booths selling spices, fresh flower garlands and saris. A visit to a Hindu temple will add to the excitement and ... Read more
Location: Singapore, Singapore
Duration: 4 hours (approx.)