Singapore is at the crossroads of some of the world's most vibrant and delicious cuisines, blessed with access to the freshest ingredients and full of food-loving locals. From Peranakan (Straits Chinese) dishes such as Nyonya laksa to fragrant Indian curries to local satays and spicy noodle dishes, Singapore is sure to leave you satisfied with the local flavors. Here are a few of our favorite food and drink experiences in the city.
1. Sip on a Singapore Sling
One of the most iconic cocktails in the world, the Singapore Sling evokes visions of colonial grandeur, luxury and tropical decadence. Invented sometime between 1910 and 1915 by Raffles Hotel bartender Ngiam Tong Boon, the drink's ingredients are often disputed, but the current International Bartenders Association recipe is a sweet punch-like concoction featuring a laundry list of ingredients: gin, cherry brandy, Cointreau, Benedictine, Grenadine, pineapple juice, lemon juice and bitters. One thing beyond doubt is that the best place in the world to drink a Singapore Sling is in its birthplace: the famous Long Bar at the Raffles Hotel.
2. Explore the Hawker Centers
A must on any trip to Singapore, a hawker center visit allows travelers to check out a variety of food stalls all under one roof. Part street food stall, part restaurant, the booths have lots of seating, eating utensils and a whole lot of Singaporean food to try out, from Hainanese chicken rice and nasi lemak to laksa and beef kway teow—and then there's the Peranakan, Indian and Malay cuisine. These sites are a foodie paradise, with fresh dishes available all day and long into the night.
Find a hawker center—there are lots, including Tiong Bahru, the Esplanade, Maxwell Road and Changi Village—to reserve (or chope) a table by leaving something small on it (a packet of tissues is a favorite). Find a tasty stall and order your dish. Even if you've been street-food shy in the past, hawker centers provide a great introduction to the local cuisine.
3. Dine in the Sky
All great cities have a big wheel these days, and Singapore is no exception. Lifting you 1540 feet (65 meters) into the air, the Singapore Flyer provides amazing panoramic views of the city's landmarks, the sea and the surrounds. Travelers can take a spin aboard the Flyer with a 90-minute fine-dining experience that features the world's first full-butler dinner service in the sky. You'll make two complete rotations over the course of 60 minutes on this architectural and engineering marvel.
4. Eat Breakfast With Orangutans
Experience a new concept in animal-keeping with the Singapore Zoo's beautifully landscaped gardens open-range atmosphere, but not before feasting on a wildlife breakfast with the park's friendly orangutans.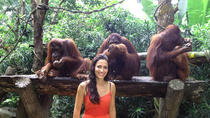 1599 Reviews
The Singapore Zoo is the only place in the world where you can have breakfast with orangutans! Ride a tram through the zoo on a morning tour with an expert ... Read more
Location: Singapore, Singapore
Duration: 4 hours (approx.)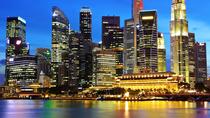 766 Reviews
Savor the sights of Singapore by night with a delicious dinner and trip to the legendary Raffles Hotel on this 4-hour experience. Start with a sumptuous ... Read more
Location: Singapore, Singapore
Duration: 4 hours (approx.)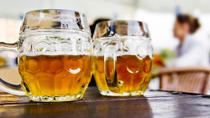 59 Reviews
If you've ever wondered how beer is made, this Tiger Brewery tour will show you how Singapore's iconic Tiger beer is produced. S niff hops at an ingredients ... Read more
Location: Singapore, Singapore
Duration: 3 hours 30 minutes (approx.)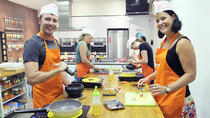 31 Reviews
Want to learn how to make laksa? Hainanese chicken rice? Whip up these Singapore-style dishes and more in a fun 3-hour cooking class. Novice and top chefs ... Read more
Location: Singapore, Singapore
Duration: 3 hours (approx.)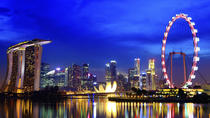 12 Reviews
Savor local food, explore a street market and stroll through serene gardens in Singapore with this hop-on hop-off bus tour by night! Your 3-hour guided ... Read more
Location: Singapore, Singapore
Duration: 3 hours (approx.)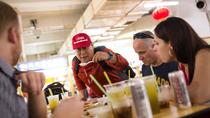 34 Reviews
Unwrap the rich culinary secrets of Singapore's Chinatown on this 3.5-hour walking tour of its hawker centers and streets. With a guide to showcase Singapore's ... Read more
Location: Singapore, Singapore
Duration: 3 hours 30 minutes (approx.)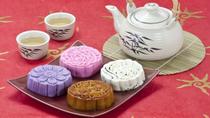 28 Reviews
Discover the diverse flavors and cuisines of Singapore's Chinatown on this morning food tour. Walk to the Chinatown Complex Food Center and dip into a ... Read more
Location: Singapore, Singapore
Duration: 3 hours (approx.)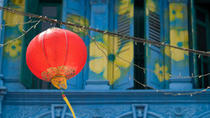 80 Reviews
Take a glimpse into the history, lifestyle and unique character of the Peranakan of Singapore — people of mixed ethnic origins — on this 3.5-hour coach tour ... Read more
Location: Singapore, Singapore
Duration: 3 hours 30 minutes (approx.)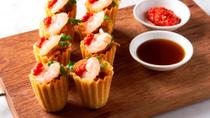 1 Review
Welcome to Singapore - and its delightful multicultural heritage! Singapore is well loved for its range of ethnic food available.One of the best things about ... Read more
Location: Singapore, Singapore
Duration: 3 hours 30 minutes (approx.)