While Singapore isn't known for its national parks and reserves, it remains a great place for animal lovers due to its excellent zoo and wildlife parks, where visitors can observe animals in habitats amazingly similar to what you'd find in nature.
The Singapore Zoo, considered to be one of the best zoological parks in the world, is home to 2,800 animals of more than 300 species and the world's most successful Orangutan breeding program. The philosophy of the rainforest-themed zoo includes thoughtfully landscaped habitats, minimal caging and special viewing features, like elevated platforms or underwater windows, to maximize your chances at seeing the animal residents.
Perhaps the most popular activity at the Singapore Zoo is the Night Safari Tour, where guests embark on an after-dark safari into the jungle to observe the zoo's nocturnal residents in their natural habitats. After a tram tour, get closer to the wildlife on a guided tour of the Night Safari walking trails.
Singapore's newest wildlife offering, the River Safari, takes visitors on a boat trip along the great rivers of the world to learn about the flora and fauna of the planet's freshwater environments. The  River Safari is also home to two of Singapore's most lovable residents, Kai Kai and Jia Jia, a pair of Giant Pandas on loan from China.
For an avian-specific day of animal encounters, take a Singapore Jurong Bird Park Tour, the world's biggest walk-in aviary. This 49-acre (20-hectare) swath of jungle houses more than 8,000 colorful birds representing over 600 species. Start with an air-conditioned tram tour to get your bearings before heading out on your own to explore the exhibits.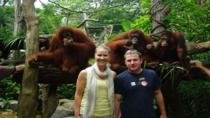 55 Reviews
Enjoy the flexibility of this private Singapore Zoo tour where you will experience a new concept in animal keeping with the Singapore Zoo's beautifully ... Read more
Location: Singapore, Singapore
Duration: 4 hours (approx.)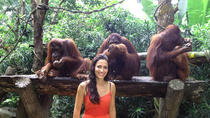 1600 Reviews
The Singapore Zoo is the only place in the world where you can have breakfast with orangutans! Ride a tram through the zoo on a morning tour with an expert ... Read more
Location: Singapore, Singapore
Duration: 4 hours (approx.)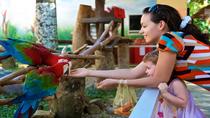 176 Reviews
Take a ride on the air-conditioned Panorail for a panoramic view of Singapore's Jurong Bird Park, also referred to as Wings of Color, and into a tropical ... Read more
Location: Singapore, Singapore
Duration: 4 hours (approx.)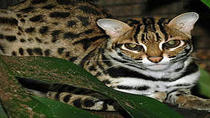 23 Reviews
A trip to Singapore would not be complete without a stop at the world's first Night Safari. This private tour of the Singapore Zoo will unfold the mystery and ... Read more
Location: Singapore, Singapore
Duration: 4 hours (approx.)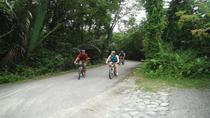 18 Reviews
Escape the hustle and bustle of Singapore and enjoy this 4-hour bike ride through scenic Pulau Ubin. Cycle deep into the island to see natural wildlife ... Read more
Location: Singapore, Singapore
Duration: 4 hours (approx.)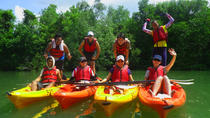 16 Reviews
Discover the natural wonders of Pulau Ubin on this 4-hour kayaking adventure! Take a break from Singapore's busy city streets and visit the beautiful ... Read more
Location: Singapore, Singapore
Duration: 4 hours (approx.)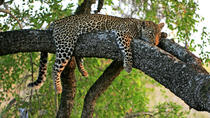 1184 Reviews
Grab the chance to take the family on a Singapore Zoo Night Safari tour through the jungle. From the safety of your visitors' tram you'll spot nocturnal ... Read more
Location: Singapore, Singapore
Duration: 4 hours (approx.)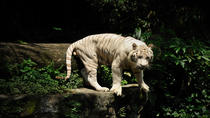 98 Reviews
Explore the world's freshwater rivers and nocturnal habitats on this combo tour of River Safari and Singapore Zoo Night Safari -- winner of the Singapore ... Read more
Location: Singapore, Singapore
Duration: 8 hours (approx.)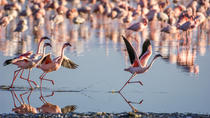 1 Review
A private tour of Singapore Jurong Bird Park which is located on 20 hectares of lush greenery in Singapore and is home to over 9,000 birds from more than 600 ... Read more
Location: Singapore, Singapore
Duration: 4 hours (approx.)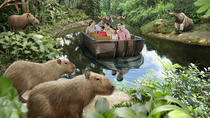 17 Reviews
Discover more than eight river habitats – from the mighty Mississippi to the majestic Yangtze – and experience rare encounters with aquatic species on this ... Read more
Location: Singapore, Singapore
Duration: 3 hours 30 minutes (approx.)