Singapore attractions
More things to do in the area
Showing 11-20 of 130 attractions in Singapore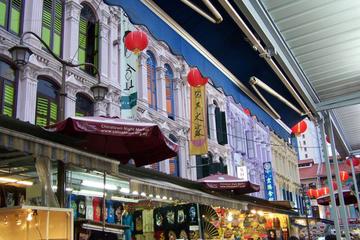 Home to traditional shop houses, temples and cultural heritage, Singapore Chinatown is a must see for most visitors. From the rooftop dragons of the Thian Hock Keng Temple, the festively gaudy Hindu Sri Mariamman Temple to the outdoor eating area of Smith Street. Chinatown has something for everyone.
More
104 Tours and Activities
---
For sub-continental color, cuisine, atmosphere and bustle, head to Singapore's Little India, one of the island's most vibrant and authentic precincts. Shops, restaurants and colorful Hindu temples line the streets of Little India, and the best thing to do here is to just take a walk and drink it all in. The Sri Veeramakaliamman Temple is dedicated to the bloodthirsty god Kali, Sri Srnivasa Perumal is dedicated to the more peaceful Vishnu, the Taoist Leong San See Temple is dedicated to the Goddess of Mercy, and the Temple of 1000 Lights features a gaudily lit Buddha. Come to Little India to sample terrific curries, dosas and banana-leaf thalis at restaurants, street stalls and cafes. Shop for everything from incense to saris, and lose yourself in the interestingly named Thieves Market, where anything and everything is for sale.
More
55 Tours and Activities
---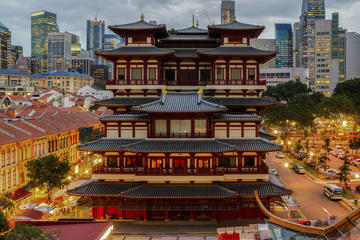 ---
An unusual museum 30 feet (nine meters) beneath Fort Canning Hill, the secretive British military fort known as Battlebox once played an important role in Singapore's history. Used by the Malaya Command to defend Singapore during World War II, the bunker was where Lieutenant-General Arthur Percival ultimately surrendered Singapore to the Japanese, marking the decline of the British Empire. Today, the cavernous space is filled with lifelike wax mannequins and antique photos and video clips that depict what it was like to live and strategize within the gray, 29-room labyrinth during the final days of the war.
More
2 Tours and Activities
---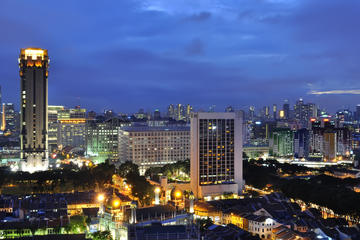 One of the more famous neighborhoods in Singapore, Kampong Glam is a preserved town once home to the Malay and Muslim elite that inhabited it prior to British colonization in the early 19th century. Although the town was comprised of a multitude of ethnic groups over the last few hundred years, much of this pristine town has been restored to its former beauty, with strips of colorful shop houses now home to modern businesses. Among some of its other key features includes one of the most important mosques in the country, the Sultan Mosque. It also has a peaceful pedestrian walk called the Bussorah Mall as well as the recently opened Malay Heritage Center, which contains loads of cultural pieces and history showcasing the lives of Malay Singaporeans. As a destination for foreign visitors, the town itself now has several local restaurants as well as art galleries textile and carpet shops to peruse.
More
36 Tours and Activities
---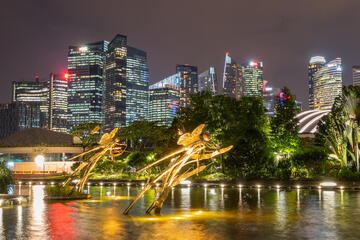 Dramatically transformed by urban redevelopment, Marina Bay is home to a plethora of entertainment options as well as some of Singapore's most iconic attractions. Popular with locals and travelers alike, the vibrant waterfront region is an exciting place to spend the day (or night).
More
18 Tours and Activities
---
---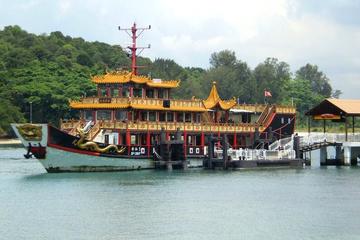 ---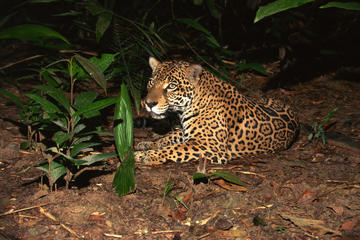 Singapore Zoo Night Safari, Winner of the Singapore Tourism Awards Best Leisure Attraction Experience, is the world's first tour of its kind. On an open tram you'll explore 40 hectares of jungle adjoining the zoo, passing a large reservoir and weaving through habitats specially designed to replicate the Himalayan foothills, Southeast Asian rainforest and Indian subcontinent. Enjoy spotting animals in their natural environments on this unique night tour!
More
23 Tours and Activities
---
The oldest mosque in Singapore, the Masjid Sultan, is located in the Malay-Muslim quarter of town. The sheen of the two distinguished golden domes that top it, as well as its colorful yet tasteful façade, has made it one of the premiere destinations for visitors of any faith. Standing on a site totaling 44,228 square feet (4,109 square meters), the massive interior two-stories high can hold about 5,000 faithful Muslims, with separate conference rooms and auditoriums to seat many more. It is also decorated with handcrafted motifs, golden floral patterns and calligraphy to top it all with intricate design. Having long been a hub for local commerce and art, the mosque is also known to have been the place of several historic events, including where several racial riots took place in the 1950s.
More
18 Tours and Activities
---