How to Spot Wildlife in Sitka
By Viator, August 2018
With a population density of only 1.2 people for every square mile of land, Alaska is a place where the forces of nature make human beings look small. Here in these spruce laden sounds and shorelines, where wildlife is found in greater abundance than people, villages, or towns, there's the distinct sense of walking through a land where humans are merely an afterthought in nature's greater plan.
The area around Sitka is no different, and despite the lively downtown shops and frenzy at the popular cruise port, the wilderness surrounding this Alaskan town is unadultered and raw. To guarantee bear sightings, head to popular Fortress of the Bear where injured or orphaned grizzly bears are rehabilitated and cared for. There's always the chance of seeing a bear on a trail or road out of town, but spending an hour at Fortress of the Bear offers guaranteed success. Bald eagles and Stellar sea lions can often be spotted in town, or for a look at owls, hawks, falcons, and dozens of soaring bald eagles, the Alaska Raptor Center on the outskirts of town covers 17 acres of pristine wilderness on the edge of the Tongass National Forest.
To really see wildlife in Sitka, however, you must, in fact, as the name implies, head out into the wild. Whale watching tours in summer months look for Humpbacks, Gray whales, and Orca—and there's a good chance of finding Stellar sea lions and fluffy, goofy looking puffins. The Sitka Sound is slightly warmer than much of the Inside Passage, and the sound's deep, calm waters are the perfect shelter for migrating species of whales. Watch as cormorants take powerful dives in search of herring and krill, or witness the spray of a 40-ton Humpback as it lingers in the misty air. Many boats also pass Saint Lazaria Island, where tens of thousands of nesting seabirds all squawk and dive and chirp and flutter around the volcanic rock.
Finally, to explore a little on your own two feet without having to get on a boat, Halibut Point Recreation Site offers views of spawning herring, as well as oyster-catchers and bald eagles that flit and fly along the shore.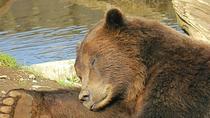 26 Reviews
Explore the wildlife highlights of Sitka on a 2-hour tour with knowledgeable local guides who share their expertise on this remarkable and beautiful area. Walk ... Read more
Location: Sitka, Alaska
Duration: 2 hours (approx.)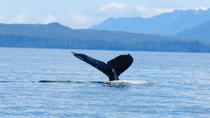 2 Reviews
Embark on an enthralling whale-watching tour from Sitka where you spot these magnificent creatures and other marine animals in the wildlife rich waters of ... Read more
Location: Sitka, Alaska
Duration: 2 hours (approx.)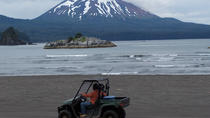 1 Review
Explore the Tongass National Forest with Yamaha Rhino side by side OHVs. You will beautiful forest and meadow areas and view wildlife such as Alaska Coastal ... Read more
Location: Sitka, Alaska
Duration: 5 hours (approx.)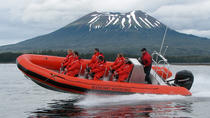 1 Review
Tour the volcanic coastline of Kruzof Island aboard specially designed Ocean Rafts. Fast and Fun this excursion gets you out into nature. The excellent ... Read more
Location: Sitka, Alaska
Duration: 3 hours (approx.)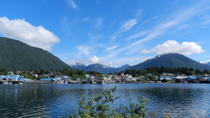 2 Reviews
Get an intimate view of the beautiful scenery, amazing wildlife, and historic sites of Sitka on this combination land and sea tour. First you'll set out on a ... Read more
Location: Sitka, Alaska
Duration: 4 hours (approx.)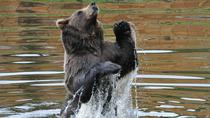 4 Reviews
Combine popular tours of Sitka's beautiful scenery, amazing wildlife, and historic sites at a discounted price! On this Sitka Super Saver, you get to go on a ... Read more
Location: Sitka, Alaska
Duration: 4 hours (approx.)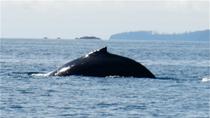 1 Review
Embark on an enthralling whale-watching experience from Sitka where you spot these magnificent mammals and other marine animals in the waters of Alaska! You'll ... Read more
Location: Sitka, Alaska
Duration: 2 hours (approx.)