Positano
Clinging to the cliffs and gullys of this magnificent coastline, Positano is the Amalfi Coast's number one tourist destination. With its beautiful bay and lovely beaches, Spaggia Grande and Fornillo, plus its proximity to the famous island of Capri and the possibly even more beautiful island of Ischia, it's no wonder visitors love it.

The town dates back to the 10th century when people from further north along the coast fled the invading Turks and took refuge in a Benedictine Abbey here. The site was easier to defend so they stayed and Positano grew on the side of the steep mountains which drop down to the sea. Once a sleepy fishing town, the town is now a tourist mecca, still looked over by the gold dome of the Church of Santa Maria Assunta, which houses a Byzantine icon of the Virgin Mary.

Expect to climb a lot of steps when exploring the steep streets and don't miss the precarious little bridge on the coast road called the Ponte dei Libri (Bridge of Books) which is surrounded by rock formations that look like piles of books.
73 Reviews
Discover the hidden delights of coastal Italy on this 8-hour Amalfi Coast experience from Sorrento. Travel along the beautiful Amalfi Coast as a guide sheds ... Read more
Location: Sorrento, Italy
Duration: 8 hours (approx.)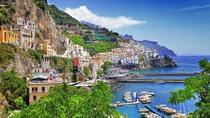 167 Reviews
Explore the famous Amalfi Coast with your own driver to chauffeur you from town to town on this private full-day excursion from Sorrento. You'll discover ... Read more
Location: Sorrento, Italy
Duration: 8 hours (approx.)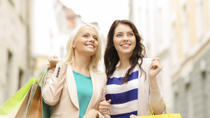 2 Reviews
Spend a morning in the enchanting seaside village of Positano on this hassle-free independent excursion from Sorrento. A famous fashion hub since the 1960s, ... Read more
Location: Sorrento, Italy
Duration: 4 hours (approx.)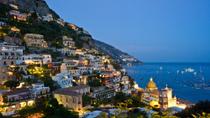 42 Reviews
Explore one of Europe's most beautiful coastlines on this full-day tour of the Amalfi Coast from Rome, with visits to Positano and Amalfi. The UNESCO-listed ... Read more
Location: Rome, Italy
Duration: 13 hours (approx.)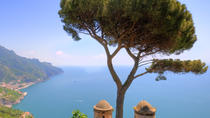 22 Reviews
Experience two gems of the Amalfi Coast on this day trip from Sorrento. Enjoy views of the Mediterranean as you travel by comfortable coach along the ... Read more
Location: Sorrento, Italy
Duration: 8 hours (approx.)
1 Review
Join us and discover the beautiful Positano at night time. This popular city, with it's winding cobblestone roads and many stairways full of beautiful shops, ... Read more
Location: Sorrento, Italy
Duration: 6 hours (approx.)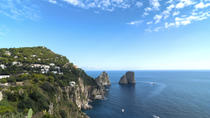 143 Reviews
Cruise to the island of Capri from Positano, Praiano or Amalfi on a small-group day trip, aboard an intimately sized sightseeing boat! After leaving the Amalfi ... Read more
Location: Positano, Italy
Duration: 8 hours 30 minutes (approx.)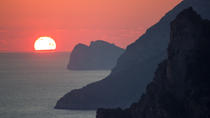 9 Reviews
Admire the beautiful Amalfi Coast at sunset on an evening cruise from Positano or Amalfi. Aboard a private boat driven by your captain, enjoy fabulous views of ... Read more
Location: Amalfi, Italy
Duration: 90 minutes (approx.)