There are many reasons to visit Sorrento, the sunny town on the Sorrentine Peninsula midway between gritty Naples and the glittering Amalfi Coast, and a very good one is to sample the area's famous cuisine.
Sorrento, like Naples, is in the Campania region, which is where tomatoes and pasta came together for the first time in Italy. It's the region where the country's best mozzarella, made from water buffalo milk, is made. Sorrento's proximity to Naples, the birthplace of pizza, also means that there are some great places to get authentic Neapolitan pizza, too.
Signature dishes in Sorrento include gnocchi alla sorrentina, with potato-based gnocchi pasta served in a light tomato sauce that has small pieces of melting mozzarella in it, as well as seafood from the water just beyond the city. Mussels, mullet, octopus, and anchovies are all on the menu in Sorrento.
In the summer, take advantage of Campania's prowess at growing tomatoes and producing mozzarella by ordering a simple – yet sublime – caprese salad with fresh tomatoes. Citrus fruit orchards are plentiful along the coast, as are olive and walnut groves.
Don't miss a chance to sample limoncello, a dessert liqueur made from Sorrento's famous lemons. For an even richer version made with cream, try the crema di limoncello.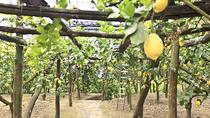 173 Reviews
Discover the ins and outs of Italy's classic culinary delights on this gastronomic tour from Sorrento. Go behind the scenes of a family-owned farm, cheese ... Read more
Location: Sorrento, Italy
Duration: 5 hours (approx.)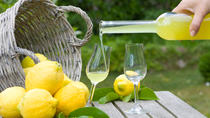 188 Reviews
Taste your way through the charming Italian city of Sorrento on this small-group food tour. On a leisurely walk with a local guide, visit eight popular local ... Read more
Location: Sorrento, Italy
Duration: 3 hours (approx.)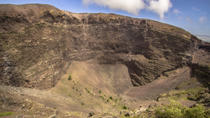 102 Reviews
Venture to the top of legendary Mt Vesuvius on this half-day tour from Sorrento. Board an all-terrain 4x4 vehicle for a fun, rugged ride through Vesuvius ... Read more
Location: Sorrento, Italy
Duration: 6 hours (approx.)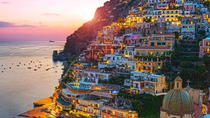 12 Reviews
This evening on a small group we will drive along Italy's most beautiful coastal road to Positano. Time for shopping and 3 courses menu at the beach restaurant ... Read more
Location: Sorrento, Italy
Duration: 4 hours (approx.)
A Food tour walking down Sorrento citycenter with a local guide! An enjoyale experience to not be missed! Tasting the local food and learning about history ... Read more
Location: Sorrento, Italy
Duration: 4 hours (approx.)
The course to learn how to make a real Neapolitan pizza: each guest has the opportunity to grapple with the preparation of the most famous dish in the ... Read more
Location: Sorrento, Italy
Duration: 60 minutes (approx.)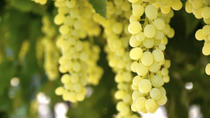 2 Reviews
Spend a day getting to know the wines of Italy's Irpinia region on this private full-day tour from Sorrento. With an expert sommelier as your guide, travel ... Read more
Location: Sorrento, Italy
Duration: 8 hours 30 minutes (approx.)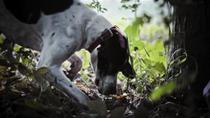 3 Reviews
Team a forest hike with a truffle hunt on a private full-day tour from Sorrento. After a journey through Monti Picentini Regional Park, stop at the foot of Mt ... Read more
Location: Sorrento, Italy
Duration: 8 hours 30 minutes (approx.)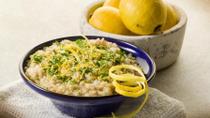 11 Reviews
Do Mediterranean ingredients get your taste buds tingling with anticipation? Then take a 3-hour cooking class near Sorrento to discover how to cook with them. ... Read more
Location: Sorrento, Italy
Duration: 3 hours (approx.)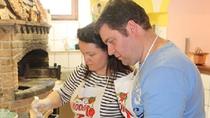 This private tour offers you the opportunity to discover the original taste of local products in Sorrento as lemons, olive oil, fresh-made mozzarella cheese, ... Read more
Location: Sorrento, Italy
Duration: 7 hours (approx.)