Look one way from Sorrento and you can see Vesuvius looming up next to Naples. Look the other and you'll see the dramatic cliffs of the Amalfi Coast, one of Italy's most beautiful and visited areas. This explains why Sorrento itself is rather crowded and full of tourist shops. But it's worth putting up with this for its proximity to beaches, villages and history.

Day 1: Explore the Coast
The bus trip from Sorrento to Salerno is one of the world's most breathtaking – and not for the nervous. A winding cliff road gives you spectacular views of the cliffs and the Bay of Naples. Along the way you'll pass through lemon groves clinging to mountainsides, and gorgeous little towns such as Positano, Ravello and Amalfi.

If you prefer to get closer to nature, there are lovely walks to take. From Positano you can walk to Praiano along the famous Path of the Gods – it's steep, rocky and a little wild and takes about six hours. Or walk from Amalfi to Positano, or take the gentle Ravello to Amalfi path which is downhill all the way. Within Sorrento, you can zigzag down the stone steps to Marina Grande, a lovely fishing village. There are paths crisscrossing all over the Sorrento Peninsula and Amalfi Coast and maps readily available.

Day 2: Visit History
Sorrento is well positioned for setting off to explore some of Italy's most astonishing historic sites. First on the list is Pompeii, located just outside Naples. It's only a thirty-minute train ride from Sorrento to Pompeii's entrance and you'll probably want to spend most of the day exploring the city stopped in time when Mt Vesuvius erupted in AD79.

Nearby Herculaneum was also buried in the volcano. Smaller but wealthier, it has large well-preserved Roman buildings. South of Sorrento, the Amalfi Coast is also rich in history, its fishing villages having been invaded and pillaged countless times over the centuries. There are churches to explore and lovely old towns of winding, narrow streets.

The jewel, though, is beyond Salerno: Paestum, founded in the 6th century BC, has a wealth of UNESCO-listed Greek temples.

Day 3: Islands and Beaches
It's important to spend at least some of your time in southern Italy just soaking up the sun. The Amalfi Coast is dotted with small beaches and coves. The pick at Positano are Spaggia Grande and Fornillo, or Spaggia di Lauriot, a short boat ride away. At Praiano head for Marina di Praia located at the mouth of a wild valley, where you'll find great scuba diving.

In the evening there's a nightclub located in the caves sunk into the cliffs. Or hop on a ferry and visit the islands, Capri and Ischia. Recover with a concert at Ravello's famous Annual Festival if you're there at the right time of year. Don't forget to sample some limoncello, the region's famous lemon liqueur made from all those lemons you'll see (and smell) clinging to the cliffs.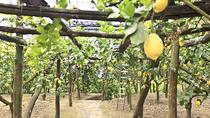 179 Reviews
Discover the ins and outs of Italy's classic culinary delights on this gastronomic tour from Sorrento. Go behind the scenes of a family-owned farm, cheese ... Read more
Location: Sorrento, Italy
Duration: 5 hours (approx.)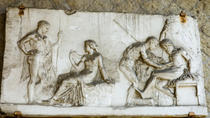 30 Reviews
Be transported back in time on this 4-hour tour of Herculaneum Archeological Site from Sorrento. Visit the well-preserved ruins of Herculaneum with an expert ... Read more
Location: Sorrento, Italy
Duration: 4 hours (approx.)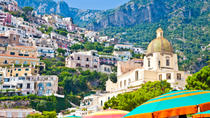 241 Reviews
Fall in love with one of the most scenic coastal landscapes in Europe on this full-day tour of the Amalfi Coast from Sorrento. The UNESCO-listed Amalfi Coast ... Read more
Location: Sorrento, Italy
Duration: 7 hours (approx.)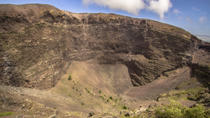 102 Reviews
Venture to the top of legendary Mt Vesuvius on this half-day tour from Sorrento. Board an all-terrain 4x4 vehicle for a fun, rugged ride through Vesuvius ... Read more
Location: Sorrento, Italy
Duration: 6 hours (approx.)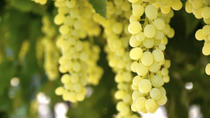 3 Reviews
Spend a day getting to know the wines of Italy's Irpinia region on this private full-day tour from Sorrento. With an expert sommelier as your guide, travel ... Read more
Location: Sorrento, Italy
Duration: 8 hours 30 minutes (approx.)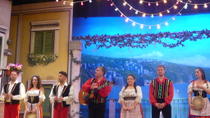 6 Reviews
Spend an evening enthralled by traditional Italian dances, songs and stories at the 'Sorrento Musical.' This colorful and fun Italian musical reveals the ... Read more
Location: Sorrento, Italy
Duration: 75 minutes (approx.)
5 Reviews
Make your Italy vacation complete with a visit to Rome! On this Rome day trip from Sorrento, cross the Colosseum off your bucket list, marvel at the ... Read more
Location: Sorrento, Italy
Duration: 15 hours (approx.)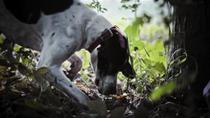 3 Reviews
Team a forest hike with a truffle hunt on a private full-day tour from Sorrento. After a journey through Monti Picentini Regional Park, stop at the foot of Mt ... Read more
Location: Sorrento, Italy
Duration: 8 hours 30 minutes (approx.)