Heading out on safari in South Africa offers the unique and bucket list-worthy opportunity to spot the Big Five (lions, leopards, rhinos, elephants, and buffalo), as well as giraffes, zebras, wildebeest, and springboks in their natural environments. Accompanied by wildlife experts, these excursions into the wilderness of South Africa present some of the world's best wildlife viewing opportunities.
Kruger National Park
Situated in the northeastern portion of the country, Kruger is one of Africa's largest wildlife reserves, where hundreds of species of mammals and birds make their home. Two times bigger than Yellowstone National Park in the United States, Kruger is home to the Big Five, as well as hippos, hyenas, impalas, giraffes, crocodiles, and dung beetles.
Pilanesberg Nature Reserve
Located just 93 miles (150 km) from Johannesburg, Pilanesberg Nature Reserve (often referred to as Pilanesberg National Park) protects an area surrounding an extinct volcano that might once have been Africa's highest peak. Visitors on safari might spot crocodiles and hippos in the park's lake, or hyenas, cheetahs, wildebeest, and zebras in the open grasslands and forested gorges. This is considered one of the best spots in South Africa to see rhinos.
Aquila Game Reserve
Located in the Western Cape Province, Aquila Game Reserve is the most convenient option for visitors based in Cape Town to head out on safari. While the private reserve doubles as a resort, it also offers a day trip safari option, where it's possible to spot the Big Five, as well as a range of other wildlife.
Hluhluwe Game Reserve
The oldest proclaimed nature reserve on the continent, Hluhluwe Game Reserve is also home to the Big Five, including the rare white rhino. More than 80 other species make their home in the park's broad plains and bush-covered hills.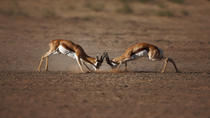 87 Reviews
Visit the incredible Aquila Game Reserve -- the closest game reserve to Cape Town – on this full-day safari tour! With hotel pickup from your central Cape Town ... Read more
Location: Cape Town, South Africa
Duration: 10 hours (approx.)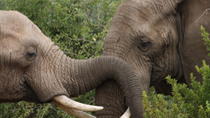 12 Reviews
Spend a full day game viewing in Pilanesberg National Park. You have the option of choosing between an Open Game Viewing vehicle and a closed vehicle. Enjoy ... Read more
Location: Johannesburg, South Africa
Duration: 12 hours (approx.)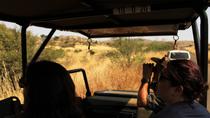 8 Reviews
Come and experience the wonders of the Pilanesberg Nature reserve in an open 4x4 Safari vehicle on this 10-hour tour. Have the opportunity to view the big 5 ... Read more
Location: Johannesburg, South Africa
Duration: 10 hours (approx.)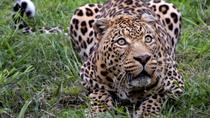 5 Reviews
On our wildlife safari you will have the opportunity to look for the Big 5, these being: lions, buffalos, elephants, rhino, leopards. Keep an eye out for many ... Read more
Location: Cape Town, South Africa
Duration: 9 hours (approx.)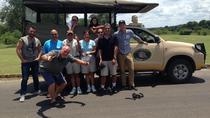 9 Reviews
Make the best of your stay in South Africa and embark on the Kruger Park Safari: Guided Day Tour from Nelspruit. You will have the unique opportunity to ... Read more
Location: Nelspruit, South Africa
Duration: 11 hours (approx.)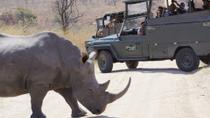 3 Reviews
Get an up close and personal experience with the wildlife of Africa! Embark on one of our full day safari guided tours and observe the animals in their natural ... Read more
Location: Hazyview, South Africa
Duration: 9 hours (approx.)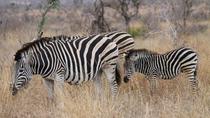 3 Reviews
Kruger National Park is unique - a true reflection of the spirit of Africa. Home to the Big 5. Kruger National Park offers an exciting view of the true ... Read more
Location: Kruger National Park, South Africa
Duration: Flexible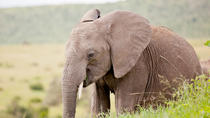 28 Reviews
Go wild in the Western Cape on an overnight safari trip from Cape Town!  Travel off the beaten track to interact with wildlife and immerse yourself in the ... Read more
Location: Cape Town, South Africa
Duration: 2 days (approx.)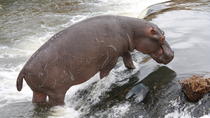 5 Reviews
This one day tour to Kruger National Park departs from Johannesburg in the early morning. After check-in at Kruger National Park, immediately start your day's ... Read more
Location: Johannesburg, South Africa
Duration: 16 hours (approx.)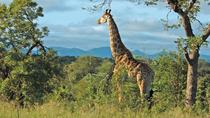 19 Reviews
Spend a day on safari in the magical Hluhluwe Imfolozi Game Reserve on the north coast of KwaZulu-Natal. Located in the heart of Zululand, this huge, well ... Read more
Location: Durban, South Africa
Duration: 12 hours (approx.)