Located in the middle of the South Island, Canterbury is the largest region in New Zealand. Bordered by the Southern Alps on one side and the Pacific Ocean on another, popular destinations in the area include Christchurch, Kaikoura and Hanmer Springs, just to name a few. Home to more than 300,000 people, Christchurch is New Zealand's second-largest city. Its location makes Canterbury's numerous towns and villages easy day trips.
Whereever you go, you'll have no trouble keeping busy in the Canterbury region. See New Zealand's highest peak, Aoraki Mount Cook, go wine tasting in the Waipara Valley or whale-watching in Kaikoura. Then there's skiing, mountain biking and hiking. Or take the rare opportunity to do nothing but relax in the thermal pools at Hanmer Springs.
Practical Info
Christchurch is a three-hour flight from the east coast of Australia. Numerous airlines make the trip. Car rental is available at Christchurch International Airport.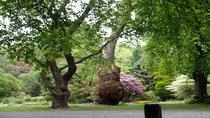 1 Review
See the best of New Zealand's stunning South Island on this unforgettable 8-day tour! Traveling by private luxury vehicle you'll visit all the highlights of ... Read more
Location: Christchurch, New Zealand
Duration: 8 days (approx.)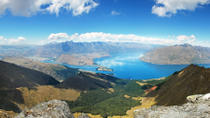 47 Reviews
See all the highlights of New Zealand's scenic South Island on this five-day guided sightseeing tour. Travel by coach from Christchurch to Queenstown, ... Read more
Location: Christchurch, New Zealand
Duration: 5 days (approx.)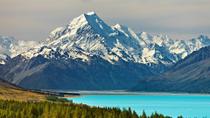 8 Reviews
Spend three days experiencing the highlights of New Zealand's scenic South Island on this tour from Christchurch. Travel by coach to Mt Cook National Park, ... Read more
Location: Christchurch, New Zealand
Duration: 3 days (approx.)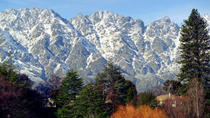 5 Reviews
Experience South Island of New Zealand on this seven day independent coach tour. Travel by coach and train from Christchurch to the city of Dunedin, then head ... Read more
Location: Christchurch, New Zealand
Duration: 7 days (approx.)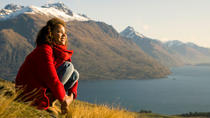 1 Review
Experience the highlights of New Zealand's scenic South Island on this four-day independent coach tour. Travel by coach from Christchurch to Queenstown via ... Read more
Location: Christchurch, New Zealand
Duration: 4 days (approx.)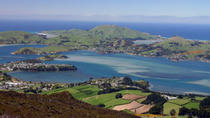 Experience a six day independent coach tour of the scenic South Island of New Zealand. Travel by coach from Christchurch to Mount Cook and Queenstown and ... Read more
Location: Christchurch, New Zealand
Duration: 6 days (approx.)