Only Show: Eco Tours | Fishing Charters & Tours | Golf Tours & Tee Times | Hiking & Camping | Nature & Wildlife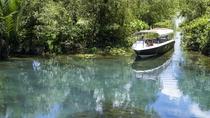 45 Reviews
Discover the rhythms of daily life in the Mekong Delta on a full-day boat tour from Ho Chi Minh City. Visit a riverside market and village, a Cao Dai ... Read more
Location: Ho Chi Minh City, Vietnam
Duration: 8-9 hours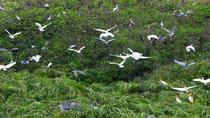 Embark on a scenic speedboat journey from the heart of Ho Chi Minh City (aka Saigon) to the dense riverside jungles of Can Gio Mangrove Biosphere Reserve, a ... Read more
Location: Ho Chi Minh City, Vietnam
Duration: 8 hours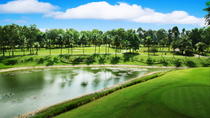 Pulsing with life, this modern city teems with markets, restaurants and cafes alongside over a thousand years of history. As many as 5 championship golf ... Read more
Location: Ho Chi Minh City, Vietnam
Duration: 4 days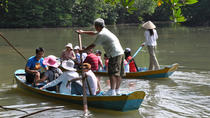 2 Reviews
Explore the lush jungles, exotic wildlife, and colorful scenery of Can Gio National Park on this 9-hour tour. Embark on a journey though a natural sanctuary ... Read more
Location: Ho Chi Minh City, Vietnam
Duration: 9 hours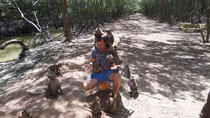 Escape the city for the serene landscapes of the UNESCO-protected Can Gio Biosphere Reserve on this full-day tour from Ho Chi Minh City. Admire the views ... Read more
Location: Ho Chi Minh City, Vietnam
Duration: 8 hours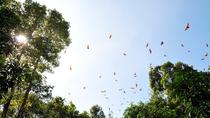 2 Reviews
Listed in the World Network of Biosphere Reserves by UNESCO, Can Gio is one of the most important wetland of Vietnam, hosting more than 200 species of fauna ... Read more
Location: Ho Chi Minh City, Vietnam
Duration: 9 hours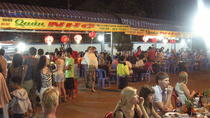 Welcome the Phu Quoc! This overnight camping and boat trip gives you plenty of time to explore Phu Quoc island. With this tour, you have chance to take part ... Read more
Location: Phu Quoc, Vietnam
Duration: 2 days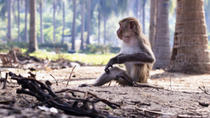 2 Reviews
Located just south of Ho Chi Minh City, the UNESCO-listed Can Gio Biosphere Reserve was once the target of chemical warfare and now boasts acres of ... Read more
Location: Ho Chi Minh City, Vietnam
Duration: 8 hours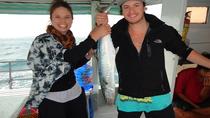 A full day of fishing that takes you to the North and South of Phu Quoc Island in the quest to catch a variety of fish.
Location: Phu Quoc, Vietnam
Duration: 8 hours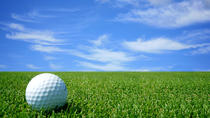 Enjoy a relaxing game of golf while on holiday! There's no better way to soak up the holiday spirit than to play golf on one of Vietnam's top gold ... Read more
Location: Ho Chi Minh City, Vietnam
Duration: 4 hours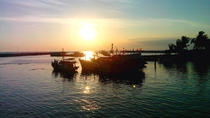 On this night tour, experience traditional fishing methods of the local fishermen to catch squid without bait.
Location: Duong Dong, Vietnam
Duration: 4 hours
Only Show: Eco Tours | Fishing Charters & Tours | Golf Tours & Tee Times | Hiking & Camping | Nature & Wildlife