Only Show: Shopping Tours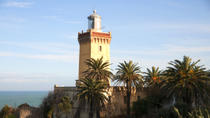 566 Reviews
Discover the magic of Morocco on a day trip to Tangier from Costa del Sol. Morocco lies just across the Mediterranean Sea from south Spain, but this ... Read more
Location: Costa del Sol, Spain
Duration: 13 hours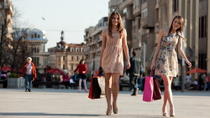 1 Review
Leave Malaga and travel along the Mediterranean coastal roads to shop 'till you drop in Gibraltar. After hearing about the city from an onboard guide, ... Read more
Location: Malaga, Spain
Duration: 12 hours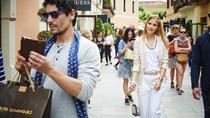 12 Reviews
Enjoy a day of Spanish-style shopping at La Roca Village on an independent day trip from Barcelona! The spacious and luxurious outdoor shopping destination ... Read more
Location: Barcelona, Spain
Duration: 7 hours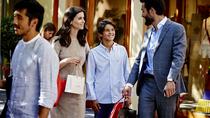 3 Reviews
Shop in style and save the pennies, too, on an independent shopping trip to La Rozas Village from Madrid! The luxury retail outlet is home to more than ... Read more
Location: Madrid, Spain
Duration: 6 hours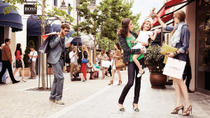 21 Reviews
Delight in a full day of retail therapy on this shopping tour from Madrid to Las Rozas Village designer outlet. As you relax and have fun at more than 100 ... Read more
Location: Madrid, Spain
Duration: Flexible
Enjoy a boat journey from Fuerteventura to Marina Rubicón, Lanzarote. Explore the outdoor craft market and boutiques at a luxury marina. Pleasure cruise ... Read more
Location: Playa Blanca, Spain
Duration: 1 day
1 Review
Visit the most traditional and most authentic weekly markets in Gran Canaria.
Location: Santa Brígida, Spain
Duration: Flexible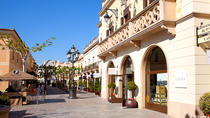 Enjoy a great shopping 8-hour experience at a wonderful venue with reduced outlet prices. Hop on your private vehicle and make your way to this luxurious open ... Read more
Location: Barcelona, Spain
Duration: 8 hours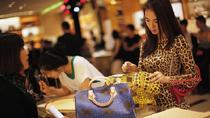 Seville is a great city for shopping. During this personalized walk, you should be able to find everything you need, and more in the city. Enjoy three hours of ... Read more
Location: Seville, Spain
Duration: 3 hours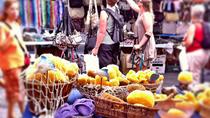 Enjoy this shopping excursion to the biggest market on the island with nearly 3 hours of free time to do shopping.
Location: Palma, Spain
Duration: 4 hours
Enjoy a one hour boat trip along the coast to the old fishing port of Andratx and visit its traditional market.
Location: Peguera, Spain
Duration: 5 hours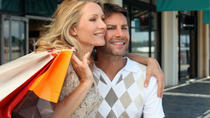 22 Reviews
Once you have been picked up, the coach will take you on a drive along the coastal road to Gibraltar. The city center is long and narrow, extending along ... Read more
Location: Costa del Sol, Spain
Duration: 12 hours
Only Show: Shopping Tours