203 Reviews
Address:

Split, Croatia

Hours:

Open daily from 9am - 11pm; some sites have varying opening hours
Diocletian's Palace Tours
This palace right in the heart of Split, was used by Roman Emperor Diocletian and is one of the best preserved monuments of Roman architecture in the world. In 1979, it was declared -- with the historic city of Split -- a UNESCO World Heritage site. The ruins of the Palace can also be found throughout the city. 
A military fortress, imperial residence and fortified town, the palace covers over 31,000 square meters (334 square feet). Diocletian spared no expense in the building of the palace, importing marble from Italy and Greece, and columns and sphinxes from Egypt. Many of the buildings are made from local white limestone quarried on the nearby island of Brac.
Each wall has a gate named after metals: the northern gate is the Golden Gate; the southern gate is the Bronze Gate; the eastern gate is the Silver Gate; and the western gate is the Iron Gate. From the eastern to the western gate there's a straight road (Krešimirova, also known as Decumanus), which separates the imperial residence on the southern side, with its state rooms and temples; from the northern side, which was intended for soldiers and servants.
Today, the 220 buildings within the palace boundaries are home to around 3,000 people and its cellars are a marketplace for tourists and locals alike. 
If you are looking to dine here, make sure you book a restaurant well in advance, as this is one of the most well-known tourist sites in Split. If you want a great view of the city that's a lot less crowded than climbing up to the top of the campanile, go to the Ethnographic Museum, which contains a collection of traditional Dalmatian costumes, where there is roof access.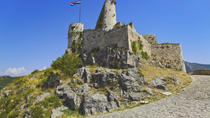 85 Reviews
Get a behind-the-scenes look at the hit HBO series 'Game of Thrones' on this 3.5-hour tour of the show's filming locations in Split — it's a Viator Exclusive ... Read more
Location: Split, Croatia
Duration: 3 hours 30 minutes (approx.)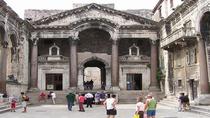 1 Review
Take a guided walking tour of Split, on the Croatian coast, and see why it's such a popular destination. Visit the 4th-century Diocletian Palace and other ... Read more
Location: Split, Croatia
Duration: 6 hours (approx.)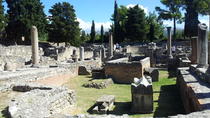 Did you see film The Queen of Desert with Nicole Kidman? This is part of the story about Gertrude Belle. The Queen of Desert visited also Dalmatia. Her ... Read more
Location: Split, Croatia
Duration: 5 hours (approx.)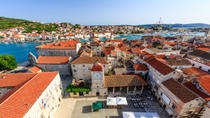 67 Reviews
Explore Diocletian Palace in Split on a walking tour, and see the highlights of the UNESCO-listed palace complex with an expert local guide. The 1.5-hour tour ... Read more
Location: Split, Croatia
Duration: 90 minutes (approx.)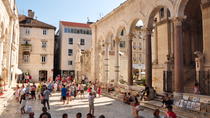 20 Reviews
Discover the delights of Split on this day trip from Dubrovnik. With an expert guide, traverse the historical city's cobblestone streets and winding walkways ... Read more
Location: Dubrovnik, Croatia
Duration: 13 hours (approx.)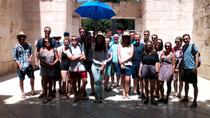 17 Reviews
Take a walk through Split's 1700 years of history with our expert guides Lucy, Danko, Darko, Olga, Vicencija, Nataša, Ina, Luka, Tanja and Mijo who will bring ... Read more
Location: Split, Croatia
Duration: 2 hours (approx.)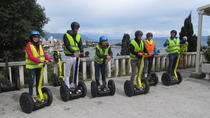 11 Reviews
Travel through Split and see the essential sites on a 2-hour ride through town with your very own Segway. Learn the interesting history of the city with a ... Read more
Location: Split, Croatia
Duration: 2 hours 30 minutes (approx.)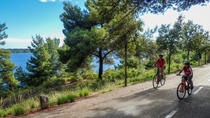 12 Reviews
Discover top Split attractions as well as the locals' favorite spots on a 3-hour bike tour! Pedal at a leisurely pace and visit leafy Marjan Hill plus ... Read more
Location: Split, Croatia
Duration: 3 hours (approx.)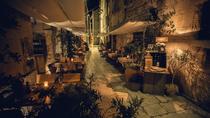 Wine tasting at 1700 years old Diocletian Palace accompanied by private sommelier (50 minutes at your service). Enjoy the best wine selection of the region ... Read more
Location: Split, Croatia
Duration: 2 hours 30 minutes (approx.)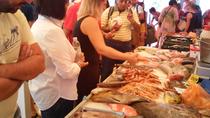 6 Reviews
Enjoying a world-famous, healthy, light Mediterranean cuisine in magnificent atmosphere of 1700 years old Diocletian's Palace, makes Split Culinary Tour a ... Read more
Location: Split, Croatia
Duration: Flexible