The city of Squamish is located midway between Whistler and Vancouver, making it the perfect place for a summer escape. Easy access to mountains, water and scenic trails means there's a bit of everything when it comes to the great outdoors.
Travelers can explore more than 120 miles (200 kilometers) of single-track mountain bike trails, like those that wind through Crumpit Woods and the Valleycluffe area. Technical landscapes that include streambeds, woodlands and downhill slopes offer intermediate and advanced riders the ultimate adventure.
Those who prefer to explore on two feet will find plenty of hiking trails in this scenic destination. Spectacular views, diverse wildlife and easy access to ocean shores are just parts of what makes Squamish so unique. The backside of Stawamus Chief is one of the area's most popular hikes thanks to its truly impressive views. and visitors looking for a more challenging ascent can still find their way to the top by rock-climbing on the front of this massive mountain.
Land isn't the only place to find adventure while on a visit to Squamish. Kayaking, stand-up paddle boarding, canoeing and kite surfing all provide travelers with another way to explore the city's wild side. In addition, whitewater rafting, fishing and sailing round out a long list of water sports on offer in this scenic town.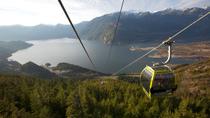 33 Reviews
Go from the sea to the sky with this fantastic gondola ride in Squamish, 40 miles (65 km) from Vancouver. Opened in May 2014, the Sea to Sky Gondola is an ... Read more
Location: Squamish, Canada
Duration: Flexible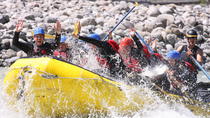 5 Reviews
Enjoy an exhilarating white-water rafting trip along the Elaho River in Squamish, in the midst of British Columbia's gorgeous Coast Mountain range. Whether ... Read more
Location: Squamish, Canada
Duration: 5 hours 30 minutes (approx.)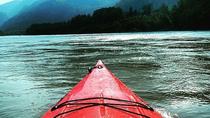 1 Review
Explore British Columbia's Squamish River on this guided, 4-hour kayaking tour — a wondrous, downriver, point-to-point paddle. Start at sunrise from the sandy ... Read more
Location: Squamish, Canada
Duration: 4 hours (approx.)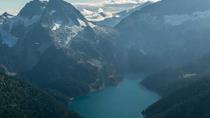 1 Review
Enjoy bird's-eye views over the rugged Canadian wilderness on this 35-minute Squamish Valley flightseeing tour. Take to the skies with your pilot and watch as ... Read more
Location: Squamish, Canada
Duration: 35 minutes (approx.)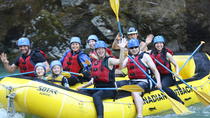 2 Reviews
Discover your sense of adventure and love of the outdoors on this fun and memorable family-friendly rafting trip midway between Vancouver and Whistler. This ... Read more
Location: Squamish, Canada
Duration: 3 hours (approx.)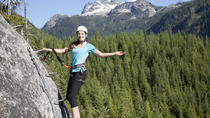 Via Ferrata is a fun mix of hiking and climbing for non-climbers! Via Ferrata, is a vertical adventure, assisted by metal rungs, bridges, and a ... Read more
Location: Squamish, Canada
Duration: 90 minutes (approx.)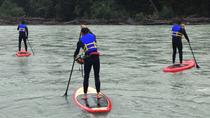 Combine stand-up paddle boarding and a scenic river and you get an incredible experience. This tour is a wondrous downriver, point-to-point paddle starting ... Read more
Location: Squamish, Canada
Duration: 4 hours (approx.)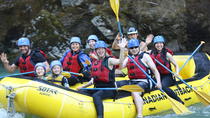 Discover your sense of adventure and love of the outdoors on this fun and memorable family-friendly rafting trip midway between Vancouver and Whistler. This ... Read more
Location: Squamish, Canada
Duration: 4 hours 30 minutes (approx.)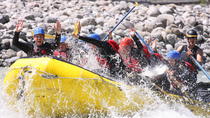 Enjoy an exhilarating white-water rafting trip along the Elaho River in Squamish, in the midst of British Columbia's gorgeous Coast Mountain range. Whether ... Read more
Location: Squamish, Canada
Duration: 7 hours (approx.)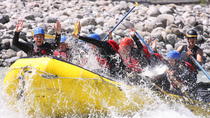 Enjoy an exhilarating white-water rafting trip along the Elaho River in Squamish, in the midst of British Columbia's gorgeous Coast Mountain range. Whether ... Read more
Location: Squamish, Canada
Duration: 8 hours (approx.)