Squamish's close proximity to Whistler and Vancouver means it's an easy-access destination for those looking to add a bit more wonder to their winter adventure. Whether it's backcountry skiing, scenic snowshoeing or tobogganing and tubing, there's plenty of fun for solo travelers and families on the move.
Stunning mountain vistas and generous snowfall make Squamish an ideal spot for a Nordic skiing adventure, as intrepid travelers can voyage through ungroomed cross-country ski trails where frozen waterfalls, snow-capped cedar trees and cozy lodges create a most memorable experience.
Visitors who want to explore with speed can hop aboard a snowmobile and venture into Brohm Ridge, where large bowls, creeks, trees, hills and meadows offer the full range of experiences, for beginners and experts alike.
Families on a quest for fun can check out the Sea to Sky Gondola near Wonderland Lake Loop. This popular tube park is home to a number of lanes that are perfect for small travelers and ambitious adults. And few activities are as popular with families as tobogganing in the Callaghan Valley in Whistler Olympic Park.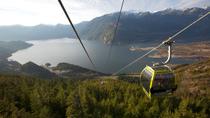 33 Reviews
Go from the sea to the sky with this fantastic gondola ride in Squamish, 40 miles (65 km) from Vancouver. Opened in May 2014, the Sea to Sky Gondola is an ... Read more
Location: Squamish, Canada
Duration: Flexible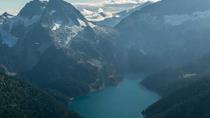 1 Review
Enjoy bird's-eye views over the rugged Canadian wilderness on this 35-minute Squamish Valley flightseeing tour. Take to the skies with your pilot and watch as ... Read more
Location: Squamish, Canada
Duration: 35 minutes (approx.)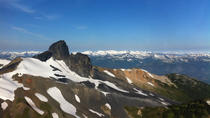 1 Review
Garibaldi Provincial Park, the crown jewel of Sea-to-Sky Country, contains the most awe-inspiring sights and visual delights of any terrain for hundreds of ... Read more
Location: Squamish, Canada
Duration: 50 minutes (approx.)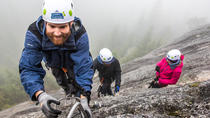 Be one of the first to experience the Sea to Sky Corridor's newest and most exciting climbing adventure! Via Ferrata, Italian for "Iron Way" is an engineered ... Read more
Location: Squamish, Canada
Duration: 90 minutes (approx.)
Join this unique viewpoint of majestic eagles this season as you enjoy a 4-hour relaxing float down the river. This ideal outdoor winter activity for ... Read more
Location: Squamish, Canada
Duration: 4 hours (approx.)
Join this unique viewpoint of majestic eagles this season as you enjoy a 4-hour relaxing float down the river. This ideal outdoor winter activity for ... Read more
Location: Squamish, Canada
Duration: 5 to 6 hrs
Join this unique viewpoint of majestic eagles this season as you enjoy a 4-hour relaxing float down the river. This ideal outdoor winter activity for ... Read more
Location: Squamish, Canada
Duration: 6 to 7 hrs