Far less frequented than its larger sister island, St. Kitts, Nevis is nonetheless worthy of attention. Choose from a variety of trips to the island from nearby Basseterre, the capital city of the Federation of Saint Kitts and Nevis in the West Indies. Hiking is one ideal way to experience the beauty of the island. Groups can wend their way through a compelling array of natural variety, beauty and color, pursuing destinations such as the summit of Nevis Peak, once thought to be snow-covered, from which visitors can peruse sweeping vistas of nearby islands and the breathtaking expanses of the Caribbean.

Another excellent way to enjoy the natural wonder to be found on Nevis is by horseback. Famous local tour outfits and experienced guides lead groups on rides along beautiful white sand beaches, turquoise waters and low-hanging palm trees and other lush vegetation. The Nevis Botanical Gardens cover nearly nine acres of land only a few minutes' southeast of Nevis' capital city of Charlestown. The gardens possess a stunning array of tropical greenery, orchid and rose gardens, and a rain forest arboretum. All flora is well marked with common plant names, so one needn't be a botanist to enjoy the splendor.

The tropical climate and family-friendly destinations make Nevis an excellent option for all age groups. Hiking trails and routes are inconsistently marked and trail conditions can be difficult for the young or infirm. Guided tours are affordable and advisable. Independent adventures should take care to travel in an unusually well prepared manner.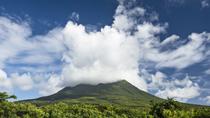 4 Reviews
Experience the charm and tranquility of Nevis, known as the "Queen of the Caribees," on a comprehensive island-hopping tour. With your professional tour guide, ... Read more
Location: Basseterre, St Kitts
Duration: 8 hours 30 minutes (approx.)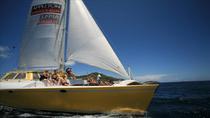 15 Reviews
Spend the day in the breathtaking waters which separate the islands of Nevis and St. Kitts. You'll sail to St. Kitts' sister island of Nevis on a 52-foot ... Read more
Location: Basseterre, St Kitts
Duration: 7 hours (approx.)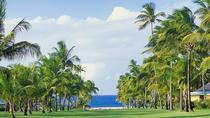 7 Reviews
Two islands, one paradise. Experience the best of St Kitts-Nevis on this captivating 5-hour tour. Board your fast and comfortable power catamaran direct from ... Read more
Location: Basseterre, St Kitts
Duration: 5 hours (approx.)
1 Review
Not a Morning Person?  Especially on Vacation?  We're feeling you! This excursion is the definition of relaxation. Start from the marina right in the cruise ... Read more
Location: Basseterre, St Kitts and Nevis
Duration: 3 hours (approx.)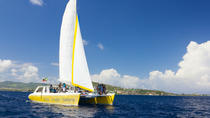 2 Reviews
Board your Catamaran for the sailing, snorkeling and beach experience you will never forget! Snorkel in a secluded cove, with all equipment supplied, and ... Read more
Location: Basseterre, St Kitts
Duration: 7 hours (approx.)