La Soufriere Volcano
The sulfur springs which inspired the French name Soufrière, also known as La Soufriere Volcano, are referred to as "the world's only drive-in volcano." What this actually means in practical terms is that you can drive up to the dormant ...
Tours & Tickets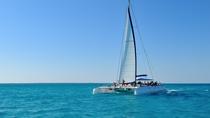 91 Reviews
Spend the day sailing aboard a beautiful catamaran along the tropical west coast of St. Lucia. Go ashore to see the island's landmark, the Pitons, soaring ... Read more
Location: St Lucia
Duration: 8 hours (approx.)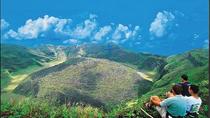 3 Reviews
For the adventurous at heart. Take a hiking trip to the La Soufriere Volcano and be blown away by its awesomeness.
Location: Kingstown, St Vincent
Duration: 6 hours (approx.)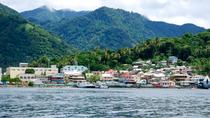 15 Reviews
Discover the beauty and magic of St Lucia on a scenic drive to the town of Soufriere. This half-day tour will have you winding your way through banana ... Read more
Location: St Lucia
Duration: 5 hours (approx.)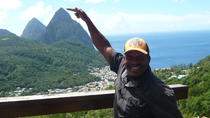 Explore Soufriere with the Piton twin peaks and the St Lucia rainforest on this personalized sightseeing tour. Travel along the scenic west coast road, visit ... Read more
Location: St Lucia
Duration: Flexible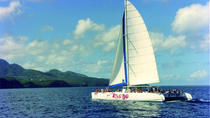 Enjoy a land and sea tour, down the west coast of St Lucia by bus and back up the coast line by boat.
Location: St Lucia
Duration: 8 hours (approx.)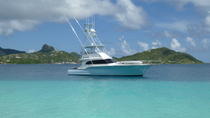 Enjoy a truly wonderful day on your choice of powerboat. You will visit all the wonderful sights along St Lucia's gorgeous western coastline, and get the ... Read more
Location: Castries City, Saint Lucia
Duration: Flexible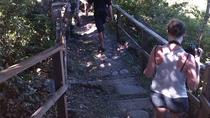 1 Review
This is a scenic Soufriere experience the entire family can enjoy! You dictate the duration and the stops on this private tour including a scenic drive along ... Read more
Location: St Lucia
Duration: Flexible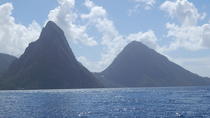 2 Reviews
Enjoy a relaxing coastal cruise off the beautiful waters of St. Lucia with this 5-hour tour. Stops along the way include a visit to the UNESCO World Heritage ... Read more
Location: Castries City, Saint Lucia
Duration: 5 hours (approx.)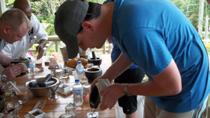 1 Review
Cross a spa resort with 'Charlie and the Chocolate Factory' and you have Hotel Chocolat Boucan, a one-of-a-kind experience. Spend the day at one of St Lucia's ... Read more
Location: St Lucia
Duration: 10 hours (approx.)