Romantic St Lucia
By Viator, August 2015
With spectacular scenery, abundant greenery, and a dramatic coastline, St. Lucia is fast becoming the Caribbean destination of choice for couples in love. An overabundance of spectacular views, peaceful Caribbean waters, and exciting jungle adventures means that St. Lucia is primed for romance.

Sailing is a popular activity for lovers, as it affords ample time spent out over the water. A catamaran day sail is a great option, as the trampoline that stretches between the two hulls makes for perfect sky gazing while zipping over the crystal water, but little can beat a sunset sail with champagne for pure Caribbean romance.

Spotting dolphins and whales also makes for a great sailing adventure, as you'll be out over the water with your loved one seeing some of the most amazing and majestic animals on earth – truly a thrilling experience. But for the adventurist in you, consider a jungle canopy tour and zipline adventure. Get the heart pumping as you'll zip through the forest trees!

Or, if time in nature speaks more to the lover in you, consider a hike through the mountainous jungles of St Lucia. You'll see waterfalls, perfect crystalline-clear pools, and come across remarkable views of this amazing island – many a perfect proposal spot awaits!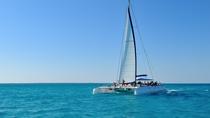 91 Reviews
Spend the day sailing aboard a beautiful catamaran along the tropical west coast of St. Lucia. Go ashore to see the island's landmark, the Pitons, soaring ... Read more
Location: St Lucia
Duration: 8 hours (approx.)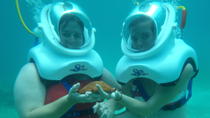 7 Reviews
Come face to face with the marvel of marine life as you walk – and breathe – underwater! This 2-hour Sea Trek adventure in St Lucia takes you into the ... Read more
Location: Castries, Saint Lucia
Duration: 2 hours (approx.)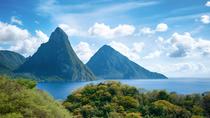 22 Reviews
Get a fascinating look at the island of St Lucia on this shore excursion. Your time in port will start with a drive to the town of Soufriere to see the famous ... Read more
Location: Castries, Saint Lucia
Duration: 5 hours 30 minutes (approx.)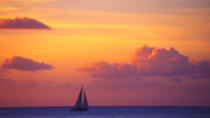 27 Reviews
Sail the coastline of the tropical island paradise of St. Lucia, watching the sunset and sipping champagne. Let yourself be swept away by the romance and ... Read more
Location: St Lucia
Duration: 2 hours (approx.)
19 Reviews
This tour is a fascinating exploration of St. Lucia and all it has to offer. You'll start by driving to the town of Soufriere to visit the famous Pitons. ... Read more
Location: St Lucia
Duration: 5 hours 30 minutes (approx.)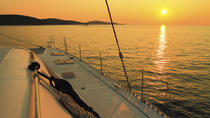 1 Review
View the famous green flash! If it's in the eyes of that special someone, celebrating a special occasion or with a group of friends, there's no better ... Read more
Location: Gros Islet, Saint Lucia
Duration: 2 hours (approx.)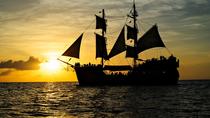 5 Reviews
Sail along the West Coast of St. Lucia on this 2-hour Sunset Cruise! Onboard a Replica 16th Century Spanish Galleon Ship, enjoy St Lucia's famous and beautiful ... Read more
Location: Rodney Bay, Saint Lucia
Duration: 2 hours (approx.)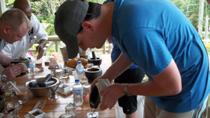 1 Review
Cross a spa resort with 'Charlie and the Chocolate Factory' and you have Hotel Chocolat Boucan, a one-of-a-kind experience. Spend the day at one of St Lucia's ... Read more
Location: St Lucia
Duration: 10 hours (approx.)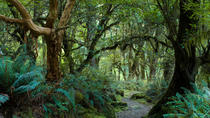 7 Reviews
An excellent excursion for nature lovers! St. Lucia possesses a topography and ecology of stunning beauty, matched by no other location in the Caribbean. Take ... Read more
Location: St Lucia
Duration: 4 hours (approx.)