767 Reviews
Address:

Gare Maritime, Boulevard de France, Marigot, St. Maarten, St Maarten
St. Maarten, along with its neighbor St. Martin, occupies the smallest island in the world that is under the dominion of two countries, Holland and France. It is rapidly developing and becoming a port of call for the Eastern Caribbean. The bustling town of Philipsburg on the Dutch side offers a plethora of shopping opportunities, and it's just a short car or bus ride to the more low-key French side of the island.
How to Get to Philipsburg
Downtown is a twenty-minute walk from the ship terminal, but your best bet is the convenient water taxi that'll take you right to the heart of downtown from the cruise port.
One Day in St. Maarten
If duty-free shopping in Philipsburg is not your thing, the pirate's day cruise is a great opportunity to learn a little about the Caribbean island's swashbuckling past. Stops at sandy beaches give you a chance to snorkel or swim. Or get a tutorial on how to sail a yacht with the 12 meter challenge, an exhilarating race through the crystal clear ocean. When dinnertime rolls around, take a romantic ride aboard the Calypso, which drops you off on the French side in Marigot for dinner at La Petite Auberge.  
Port Information
St. Maarten sports a brand new cruise terminal, the AC Wathey Pier & Port Facility. Locals on the Dutch side all speak English, and American dollars are accepted everywhere. Traffic tends to back up in the mountains between the French and Dutch sides, so keep an eye on the clock and allow yourself enough time to get back to the terminal at the end of the day.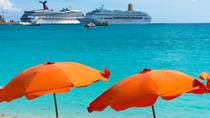 256 Reviews
While in port in Philipsburg, discover the enchanting towns, stunning beaches and local cuisine of the island of St Martin on this 4.5-hour shore excursion. ... Read more
Location: Philipsburg, St Maarten
Duration: 4 hours 30 minutes (approx.)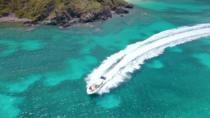 44 Reviews
When your cruise ship docks in St Maarten, spend your time exploring its top snorkel sites. Your 6-hour shore excursion takes you by speedboat on a sightseeing ... Read more
Location: Philipsburg, St Maarten
Duration: 6 hours (approx.)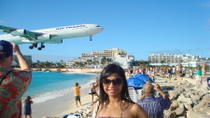 296 Reviews
While in port in St Maarten, enjoy fun in the sun at two of St Maarten's renowned beaches – Orient Beach and Maho Beach. Your friendly guide will deliver you ... Read more
Location: Philipsburg, St Maarten
Duration: 5 hours (approx.)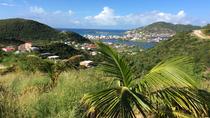 40 Reviews
Get the most adventurous and fascinating look of St Maarten on this sightseeing tour with shopping and beach time. This tour will allow you to explore all ... Read more
Location: Philipsburg, St Maarten
Duration: Flexible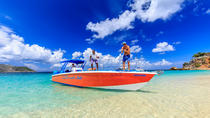 1 Review
Visit Tintamarre Island ,Creole Rock and Pinel Island on the same day. Snorkel with turtles and tropical fish, enjoy a great Lunch on Grand Case in a french ... Read more
Location: Philipsburg, Sint Maarten
Duration: 6 hours (approx.)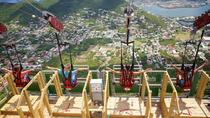 1 Review
As an adventure-seeker you will simply love this new thrill ride that takes you on the Soualiga Sky Explorer with the landscape unfolding below to the top of ... Read more
Location: Philipsburg, Sint Maarten
Duration: 4 hours 27 minutes (approx.)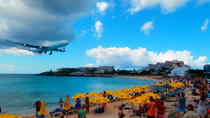 27 Reviews
On this 5-6 hour tour, visit some of St Maarten's most famous beaches, including Maho Beach, Orient Beach and Oyster Bay. You'll have the chance to explore ... Read more
Location: Philipsburg, St Maarten
Duration: 6 hours (approx.)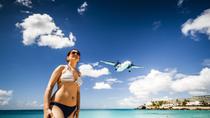 19 Reviews
After your ship docks, prepare to be wowed by St Maarten on this 5-hour tour that shows off the best of the best of this Caribbean island. Hop in the ... Read more
Location: Philipsburg, St Maarten
Duration: 5 hours (approx.)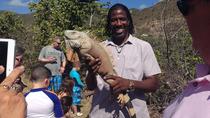 18 Reviews
Enjoy a narrated island tour of St Maarten/St Martin that include stops on both sides of the Island both French and Dutch. Stops include the popular Orient ... Read more
Location: Philipsburg, St Maarten
Duration: Flexible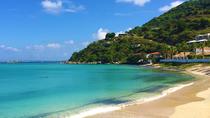 1 Review
This private tour departs from the terminal information center at the cruise port. You will have the opportunity to visit the French and Dutch border, learn ... Read more
Location: Philipsburg, Sint Maarten
Duration: Flexible