Call it either St. Maarten or St. Martin, but you're sure to enjoy the confluence of Dutch and French cultures that you encounter on this island. While the Dutch half of the island is dotted with nightclubs and casinos the French side is relatively laid back and low key. Here's a quick suggestion on "must visit" and "must do" items for your itinerary.

Day 1: Cruise Away!

What would a Caribbean holiday be without a cruise? Not much! Thankfully, St. Maarten offers visitors a number of spectacular cruising options. The St. Martin Golden Eagle Cruise is a full day at sea extravaganza with stops at Tintemarre, Creole Rock and Grand Case, among others.  Alternatively, check out the St. Martin Pirates Day Cruise or the Tango Caribbean Dinner Cruise, if you prefer sailing by night.

Day 2: Cash in at the Casinos

St Maarten's main resort area, Maho Bay, in many ways resembles a mini Las Vegas with its plethora of restaurants, galleries and of course, casinos. Many a tourist walks out with a small fortune while most others walk out with an empty wallet and fun memories. Not surprisingly, some of the longer cruises also have casinos onboard.

Day 3: Head Outside

Head out on a Day Trip to the Island of Prickly Pear on the Lambada, which over the years has acquired quite a name for itself as the best in party boat fun and family gatherings. Alternatively, embark on a day trip to Anguilla where you can enjoy snorkelling off of Sandy Island or relaxing on the beautiful Bay Beach. The Saba Day Trip takes you to this "unspoiled queen" ecological paradise, only an hour and a half away from the hustle and bustle of the city.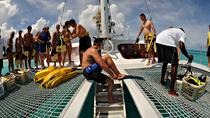 62 Reviews
Discover the paradise beaches of Anguilla on this full-day trip from St Maarten. Sail aboard a catamaran and stop at Prickly Pear Island, one of Anguilla's ... Read more
Location: Simpson Bay, St Maarten
Duration: 8 hours (approx.)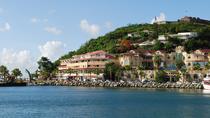 14 Reviews
Feast on a delicious gourmet dinner as you admire the sunset over the Caribbean! You'll take in gorgeous views along the coastline of St Maarten during a ... Read more
Location: Philipsburg, St Maarten
Duration: 3 hours 30 minutes (approx.)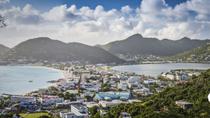 64 Reviews
Explore both sides of the island of St Martin – Dutch (St Maarten) and French (St-Martin) – on a scenic 4.5-hour sightseeing tour! Bask in the sun on Orient ... Read more
Location: Simpson Bay or Philipsburg, St Maarten
Duration: 4 hours 30 minutes (approx.)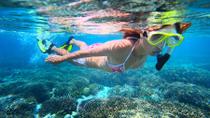 14 Reviews
Sail around the island of St Maarten on a full-day cruise with lunch included. On a spacious catamaran, you'll sail to the neighboring island of Tintamarre, ... Read more
Location: Philipsburg, St Maarten
Duration: 8 hours (approx.)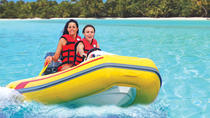 8 Reviews
Explore the western coast of St Martin island — from Simpson Bay in Dutch St Maarten to Creole Rock on the French side, St-Martin — on this self-drive boat ... Read more
Location: Simpson Bay, St Maarten
Duration: 2 hours 30 minutes (approx.)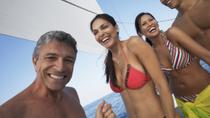 15 Reviews
Set sail for a full day at sea in St Maarten You'll spend a leisurely day in true Caribbean style, relaxing on a deserted island, going for a snorkel and ... Read more
Location: Philipsburg or Simpson Bay, St Maarten
Duration: 8 hours (approx.)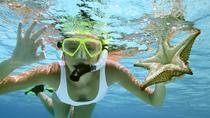 67 Reviews
Any trip to St Maarten would not be complete without a day trip to the gorgeous and unspoiled island of sun and sand - 'Prickly Pear Cay', and a swim stop on a ... Read more
Location: Simpson Bay, St Maarten
Duration: 8 hours (approx.)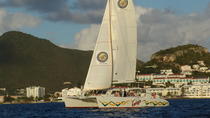 41 Reviews
Experience the true Caribbean way on this evening dinner cruise! Guests are treated to an open bar and snacks as the catamaran sails along the coast of St. ... Read more
Location: Simpson Bay, St Maarten
Duration: 3 hours (approx.)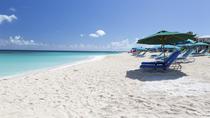 6 Reviews
Discover St Maarten's neighbor to the north — the British island of Anguilla — on this day trip by high-speed ferry boat. A picture of Caribbean perfection, ... Read more
Location: Simpson Bay, St Maarten
Duration: 8 hours (approx.)
12 Reviews
Take the plunge into the underwater world of St Maarten on this scuba diving adventure for beginners -- a perfect introduction! Ease into the calm and clear ... Read more
Location: Simpson Bay, St Maarten
Duration: 4 hours (approx.)