36 Reviews
Address:

Palace Embankment, 34, St. Petersburg 190000, Russia

Hours:

Closed Mondays
The State Hermitage (Государственный Эрмитаж) is one of the largest and oldest art and cultural museums in the world. The museum was originally built privately under the orders of Catherine the Great, housing her ever-growing collection; however, in 1852, the doors were opened to the public, since acquiring enough art to fill its six magnificent buildings residing along the Neva embankment and near the Winter Palace.

The museum displays an array of work, with pieces that exhibit the development of world art from the beginning of recorded history through modern day. The museum shows perhaps the most impressive displays of primitive art, archaeology and cultural pieces, as well as work from the Soviet era.

There are also large Western European art exhibits that feature sculptures, applied arts and paintings from the 13th century onward, as well as Egyptian antiquities that bring the life and culture of ancient Mesopotamia to life.
Practical Info
The Main Museum Complex, Menshikov Palace, General Staff building and the Museum of the Imperial Porcelain Factory are all open 6 days a week, but for exhibits that are displayed in other buildings, make sure to check in advance hours of operation.

The Hermitage can be reached by virtually all forms of city transport including the trams 1,7, 10, and 11, buses, 7, 10, 24, express bus 187, and several surrounding metro stations.
2 Reviews
Feel yourself Russian Emperor. See it all: imperial palaces and fountains, and the most Russian church of St. Petersburg. After admiring the Hermitage ... Read more
Location: Saint Petersburg, Russian Federation
Duration: 10 hours (approx.)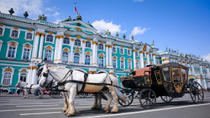 39 Reviews
Admire renowned paintings and sculptures by Leonardo Da Vinci, Picasso and Van Dyk, on this inspiring small-group walking tour of the State Hermitage Museum, ... Read more
Location: St. Petersburg, Russian Federation
Duration: 3 hours (approx.)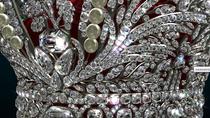 Take a tour of the Hermitage Treasure Galleries (also known as the Diamond Room and Gold Room) with a Hermitage Curator! These are the most prized sections of ... Read more
Location: St Petersburg, Russian Federation
Duration: 4 hours (approx.)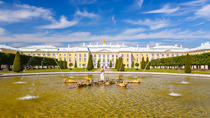 2 Reviews
This tour will introduce you to the northern Capital of Russia. This tour includes all the main highlights of St. Petersburg including the Hermitage (closed on ... Read more
Location: Saint Petersburg, Russian Federation
Duration: 11 hours (approx.)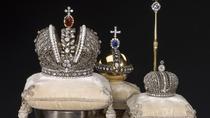 5 Reviews
Take a tour of the Hermitage Diamond Room with a Hermitage Curator. The Diamond Room houses the biggest collection of the Russian Emperor's finest jewelry. It ... Read more
Location: St Petersburg, Russian Federation
Duration: 2 hours (approx.)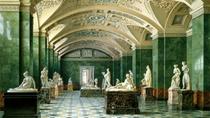 3 Reviews
Admire the outstanding masterpieces of the array of art in the Hermitage Museum in St. Petersburg during a 3-hour private and customizable tour. We will meet ... Read more
Location: St Petersburg, Russian Federation
Duration: 3 hours (approx.)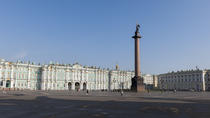 Explore the Hermitage Museum in St Petersburg on a 3-hour walking tour with an art-loving guide. With some 3 million pieces of artwork on display, the museum – ... Read more
Location: St. Petersburg, Russian Federation
Duration: 3 hours (approx.)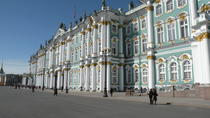 Entering one of the biggest art museums in the world ahead of line you are to see both premises of the former winter imperial residence and highlights of the ... Read more
Location: Saint Petersburg, Russian Federation
Duration: Flexible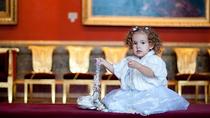 1 Review
Get ready to experience the sights and sounds of Saint Petersburg and initial taste of art in the Hermitage Museum in this 6-hour private tour. Find yourself ... Read more
Location: Saint Petersburg, Russian Federation
Duration: 6 hours (approx.)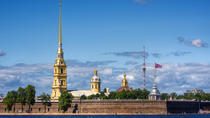 During the sightseeing tour around St. Petersburg you will see many beautiful palaces, churches and cathedrals, magnificent stores and hear about the history ... Read more
Location: Saint Petersburg, Russian Federation
Duration: 3 hours (approx.)