Djurgarden
An oasis of greenery linked by the Djurgårdsbron Bridge to mainland Stockholm, Djurgården is one of the archipelago's most visited islands, stretching along the picturesque Djurgården Canal. Dominated by scenic parklands and former Royal hunting grounds, Djurgården is a haven for walkers, cyclists and picnickers, but the island is also home to some of Stockholm's top museums and attractions.  
The top attraction of Djurgården is Skansen, an open-air museum and zoo devoted to preserving Sweden's native wildlife and traditional craftsmanship, with over 150 reconstructed 19th century buildings displaying everything from glass-blowing to baking. The neighboring Vasa Museum is another popular draw - the world's only intact 17th-century warship, which famously sank on her maiden voyage and now houses an impressive naval museum. Additional highlights include Tivoli Grona Lund, Sweden's oldest amusement park; the Nordic Museum and the Rosendal Palace, along with a variety of atmospheric waterfront cafes and restaurants.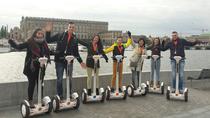 Visit many of the most famous sights in Stockholm in with this small-group tour. This historical 2-hour guided tour wheels around the city center of Stockholm. ... Read more
Location: Stockholm, Sweden
Duration: 2 hours (approx.)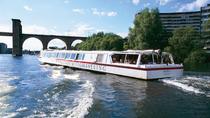 51 Reviews
Soak up stunning views over the bridges and islands of central Stockholm on this leisurely 2-hour sightseeing cruise! Sit back and relax as you explore the ... Read more
Location: Stockholm, Sweden
Duration: 2 hours (approx.)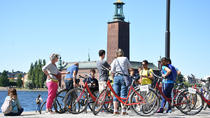 8 Reviews
A fully guided bike tour around beautiful Stockholm city and the garden island of Djurgården. Experienced local guides will show you the best parts of ... Read more
Location: Stockholm, Sweden
Duration: 3 hours (approx.)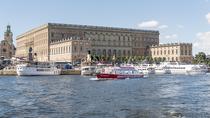 2 Reviews
Experience Venice of the north by water! This 1 hours 10 minute boat tour takes you through the city of Stockholm and around The Royal Island of ...
Location: Stockholm, Sweden
Duration: 80 minutes (approx.)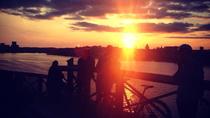 1 Review
Experience the famous Scandinavian sunset and enjoy a lovely bike ride to many of Stockholm's hidden gems!
Location: Stockholm, Sweden
Duration: 2 hours 30 minutes (approx.)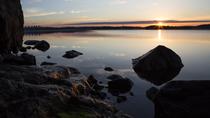 Snap stunning photos on this early morning, 3.5-hour photography tour around Djurgarden, one of Stockholm's prettiest central islands. Led by a professional ... Read more
Location: Stockholm, Sweden
Duration: 3 hours 30 minutes (approx.)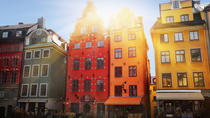 28 Reviews
Visit two must-see Stockholm sites, Gamla Stan,and the Vasa Museum, on a 2.5-hour walking tour with a knowledgeable local guide! Starting from Gamla Stan (the ... Read more
Location: Stockholm, Sweden
Duration: 2 hours 30 minutes (approx.)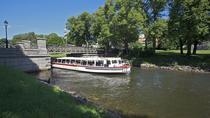 18 Reviews
Cruise through the idyllic Stockholm archipelago on this sightseeing canal cruise from the Stockholm city center. Spend 50 minutes chugging along the Swedish ... Read more
Location: Stockholm, Sweden
Duration: 45 minutes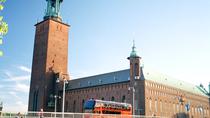 12 Reviews
See the top attractions of Stockholm in 75 minutes on this comfortable and comprehensive coach tour! Settle into an air-conditioned coach and enjoy the views ... Read more
Location: Stockholm, Sweden
Duration: 75 minutes (approx.)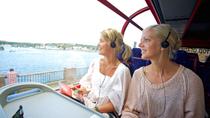 91 Reviews
See Stockholm in a nutshell on this two-part sightseeing tour by bus and boat, ideal for those with limited time in Sweden's capital. Starting with a ... Read more
Location: Stockholm, Sweden
Duration: 2.5 hours