Gamla Stan
Gamla Stan is the historic area of Stockholm and where the city was founded in 1252. One of the best preserved medieval old towns in all of Europe, today it features cobblestone streets, narrow alleys and Renaissance architecture.

In the center of Gamla Stan, you'll find Stortorget, the district's main square surrounded by old merchant's buildings, as well as the point at which the oldest street in Stockholm begins. The old town is also home to Kungliga Slottet, Sweden's baroque Royal Palace built in the 18th century. With over 600 rooms, it is one of the largest palaces in the world. Visitors can tour the reception rooms, as well as several interesting museums housed within the palace walls.

Nearby are the Stockholm Cathedral, the Great Church and the Nobel Museum, as well as the German Church, which reflects the centuries-old influence of the German merchants who once populated Gamla Stan. For some of Stockholm's most magnificent buildings, head to Riddarhustorget, a square featuring the Bonde Palace and the Riddarhuset, known as the most beautiful house in the city.

Several bridges connect the main island of Stadsholmen with the smaller islands of Riddarholmen and Helgeandsholmen. The large Parliament Building dominates Helgeandsholmen, while Riddarholdmen is home to the Riddarholmen Church, the burial church for Swedish monarchs for centuries, as well as several palaces and Birger Jarl's Tower, a remnant of the defensive wall that once stood around the city.
Practical Info
Visitors can reach Gamla Stan by taking the Tunnelbana (subway) to the Gamla Stan station, which is located on the east side of the district. From there, it is easy to explore on foot.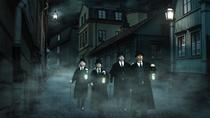 77 Reviews
When Stockholm's museums have locked their ancient doors, when the stores are all closed and people have retreated to the safety of their homes, this is when ... Read more
Location: Stockholm, Sweden
Duration: 90 minutes (approx.)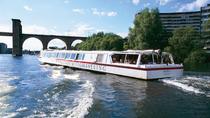 51 Reviews
Soak up stunning views over the bridges and islands of central Stockholm on this leisurely 2-hour sightseeing cruise! Sit back and relax as you explore the ... Read more
Location: Stockholm, Sweden
Duration: 2 hours (approx.)
The Stockholm Old Town tour is like an episode from Game of Thrones, but it's all real. Come experience what Stockholm was like in the middle ages and get ... Read more
Location: Stockholm, Sweden
Duration: 2 hours (approx.)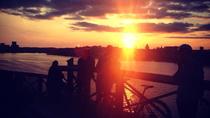 1 Review
Experience the famous Scandinavian sunset and enjoy a lovely bike ride to many of Stockholm's hidden gems!
Location: Stockholm, Sweden
Duration: 2 hours 30 minutes (approx.)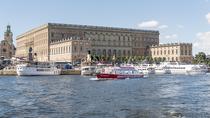 2 Reviews
Experience Venice of the north by water! This 1 hours 10 minute boat tour takes you through the city of Stockholm and around The Royal Island of ...
Location: Stockholm, Sweden
Duration: 80 minutes (approx.)
The perfect combination ticket where you get access to a guided sightseeing tour by both boat and bus with unlimited access for 24 or 72 hours.
Location: Stockholm, Sweden
Duration: 24 or 72 hour
Make the most of your time ashore in Stockholm with this 4-hour shore excursion and see what the city has to offer. This tour includes Stockholm highlights ... Read more
Location: Stockholm, Sweden
Duration: 4 hours (approx.)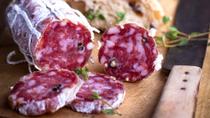 54 Reviews
Eat your way around Stockholm on this 4-hour walking tour with a local guide! Explore Stockholm and Gamla Stan (Old Town), and learn about the evolution of ... Read more
Location: Stockholm, Sweden
Duration: 4 hours (approx.)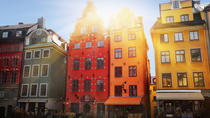 28 Reviews
Visit two must-see Stockholm sites, Gamla Stan,and the Vasa Museum, on a 2.5-hour walking tour with a knowledgeable local guide! Starting from Gamla Stan (the ... Read more
Location: Stockholm, Sweden
Duration: 2 hours 30 minutes (approx.)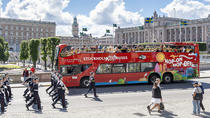 13 Reviews
Experience the beautiful city of Stockholm on an open-air double-decker bus! Hop on and off as much as you like at any of the 21 conveniently located stops ... Read more
Location: Stockholm, Sweden
Duration: 105 minutes (approx.)