Sigtuna Tours
Sweden's oldest town nestles around Lake Mälaren in the scenic, lakeland region of Lunda north of Stockholm. Nowadays a pretty town of brightly painted wooden townhouses, narrow streets, plenty of restaurants and low-key hotels, Sigtuna is crammed with classy souvenir shops and galleries along its meandering main street of Stora gatan. The township lies at the center of a region first populated in the late 10th century by Vikings, who have left behind their rich heritage here as well as in the surrounding towns and villages. 
Sigtuna was the center of Christianity in medieval Sweden and it has seven churches clustered close together; now they are in various states of repair but the Viking inscriptions in the churchyards can still be clearly seen. Another evidence of Viking presence is in the town's layout; despite the low-slung wooden buildings in the historic center being built in the 18th and 19th centuries, the original Viking grid-like plan is still adhered to. There is also a small museum on Stora gatan that is brimming with Viking artifacts excavated around the town.
Altogether there are more than 150 Viking remains on the route between Stockholm and Sigtuna, from the ornately carved rune stones located along roads that acted as medieval directional signs to the ancient Viking causeway of Jarlabankes bro at Täby. A medieval Viking parliament was held at Arkils Tingstad; what is now merely scattered stone ruins was once a gathering place for local chieftains to administer justice and introduce new laws.
Practical Info
Sigtuna is 50 km (31 miles) north of Stockholm and can be reached in well under an hour on the E4 highway. In summer, ferries run between the two.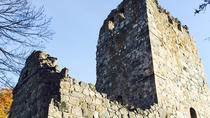 90 Reviews
Lift the lid on Sweden's rich Viking and medieval past on this enthralling full-day trip from Stockholm! Travel northward from the capital through Sweden's ... Read more
Location: Stockholm, Sweden
Duration: 8 hours (approx.)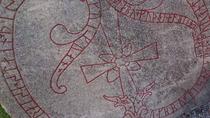 3 Reviews
Uncover a great amount of Viking history on this 8-hour tour from Stockholm into the lovely Swedish countryside. Venture in the company of a expert ... Read more
Location: Stockholm, Sweden
Duration: 8 hours (approx.)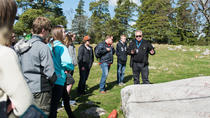 138 Reviews
Get a taste of Sweden's fascinating Viking and medieval past on this half-day tour from Stockholm! As an expert guide unravels the country's Viking history, ... Read more
Location: Stockholm, Sweden
Duration: 5 hours (approx.)