Suzhou RECOMMENDATIONS See all
Classical Gardens of Suzhou
By Viator, October 2016
No reviews, be the first!
The art of the traditional Chinese garden was popular among wealthy Chinese during the Ming and Qing Dynasties, and nowhere is the classic beauty of these gardens more evident than in Suzhou, a city located 50 miles (81 kilometers) northwest of Shanghai.

Once the private retreats of families living in Suzhou, the gardens that survived the cities whirlwind modernization -- several of them making up a UNESCO World Heritage Site known as the Classical Gardens of Suzhou -- are now the city's primary tourist attractions. While the city's earliest gardens date back to the sixth century BC, their popularity reached its peak between the sixteenth and eighteenth centuries, when some 200 private gardens dotted the city.

If your time in Suzhou is limited, try not to miss the Fisherman's Net Garden, Lion Grove Garden, Humble Administrator's Garden and Lingering Garden. Each garden charges a separate entrance fee, and many offer free tours, though often only in Mandarin.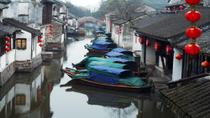 386 Reviews
Visit two picturesque Chinese towns, Suzhou and Zhouzhuang on a day trip from Shanghai. You'll see how daily life has remained unchanged over the centuries in ... Read more
Location: Shanghai, China
Duration: 10 hours (approx.)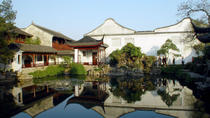 When you travel to Shanghai, you should not miss the exquisite gardens in nearby Suzhou. The Humble Administrator's Garden, the Tiger Hill and Master of Nets ... Read more
Location: Shanghai, China
Duration: 8 hours (approx.)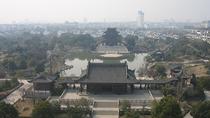 Discover some of China's finest classical gardens and the ancient silk heritage of Suzhou on this 8.5-hour private day trip from Shanghai. Visit the ... Read more
Location: Shanghai, China
Duration: 8 hours 30 minutes (approx.)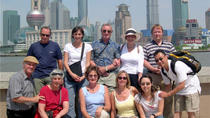 Acclaimed as the 'paradise on earth', Suzhou is a classical and beautiful garden city not only showing the elegant historical features, but also displaying its ... Read more
Location: Shanghai, China
Duration: 4 days (approx.)