Think of Swiss food and you'll probably picture dunking bread into a gooey pot of fondue or sliding a triangle of Toblerone from its ubiquitous Matterhorn–logoed box. Whether your tastes lean towards the sweet or the savory, Switzerland has both boxes ticked, and the country's many cheese and chocolate varieties are among the tastiest and most famous in the world.
Switzerland's most renowned exports share one thing in common – they are both the product of the alpine dairy industry, using fresh, un-pasteurized milk taken from cattle grazed in the lush highlands. Cheese and chocolate making traditions date back to the early 19th century and historic factories are dotted throughout the villages of the Swiss Alps, with many of them opening their doors to tourists for tours and tastings.
There are over 400 cheese varieties produced around Switzerland, with some of the most famous including Emmental and Gruyère, named after the villages in which they are made and typically the principal cheeses used in fondue; Appenzeller, produced in the northern Appenzell region; and Raclette, produced in the canton of Valais and the main ingredient in the traditional dish of the same name. Those with a sweet tooth will also be spoiled for choice, with world-renowned chocolate brands like Lindt, Nestlé and the aforementioned Toblerone, as well as dozens of artisan chocolate makers.
There's more to sampling Swiss produce than loading up your cart at the supermarket. Take a day trip to Gruyères, where you can discover the secrets of cheese-making with a tour of La Maison du Gruyère, the region's most famous cheese factory, and stop off along the way at the Maison Cailler chocolate factory. Alternatively, a Swiss mountains or Swiss countryside and traditions tour from Zurich includes visits to the legendary Lindt chocolate factory and the Stein cheese factory in the idyllic Appenzell region, or you could opt for a walking tour of chocolate shops in Zurich's Old Town, where you can indulge in handmade truffles, creamy hot chocolate and chocolate cupcakes along the way.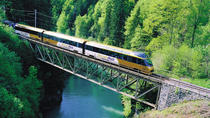 140 Reviews
Set off and discover traditional produce while taking in Switzerland's landscapes on a full day combined coach and train trip from Geneva. Soak up the ... Read more
Location: Geneva, Switzerland
Duration: 10 hours (approx.)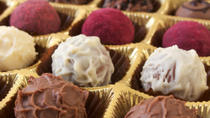 43 Reviews
Bring your sweet tooth and get ready for a tantalizing array of delicious treats on this decadent walking tour of Zurich. Your expert guide will help you ... Read more
Location: Zurich, Switzerland
Duration: 2 hours 30 minutes (approx.)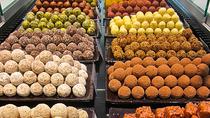 2 Reviews
This tourr is a unique Gourmet Food Tour experience in Old Geneva with historical fact about the town. A thrilling human adventure leaded by our inspiring ... Read more
Location: Geneva, Switzerland
Duration: 3 hours (approx.)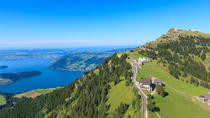 1 Review
Lakes, Mountains, Chocolate - Swiss made. On the non-guided "Authentic Swiss Tour – Lucerne" you will discover traditional Swiss crafts and ... Read more
Location: Lucerne, Switzerland
Duration: 6 hours (approx.)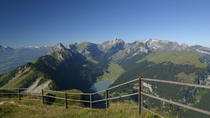 108 Reviews
Venture to the Heidi-like region of eastern Switzerland on this full day guided coach tour from Zurich. Sample local cheese and chocolate, walk the streets of ... Read more
Location: Zurich, Switzerland
Duration: 9 hours (approx.)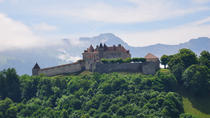 32 Reviews
Combine your love of chocolate with your passion for countryside on this day trip to Gruyères from Geneva. Travel by comfortable coach to the picturesque ... Read more
Location: Geneva, Switzerland
Duration: 8 hours (approx.)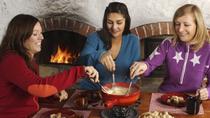 17 Reviews
Enjoy traditional Swiss sweet treats and tasty local delicacies on this 5-hour small-group gourmet food tour from Zurich. Travel along the beautiful Lake ... Read more
Location: Zurich, Switzerland
Duration: 5 hours (approx.)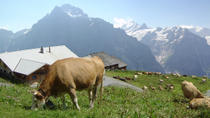 58 Reviews
Delight in some real Swiss traditions on this full-day small-group tour from Zurich. Even those pressed for time will find this tour an ideal way to ... Read more
Location: Zurich, Switzerland
Duration: 9 hours (approx.)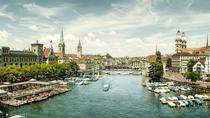 40 Reviews
Discover Switzerland's cultural hub on a 5-hour tour of Zurich, including a 1-hour cruise. Begin with a guided tour by coach, passing the National Museum, the ... Read more
Location: Zurich, Switzerland
Duration: 5 hours (approx.)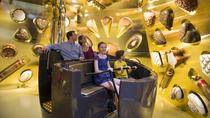 5 Reviews
Take a spin on the new Swiss Chocolate Adventure ride in Lucerne. The Swiss Museum of Transport's latest family-friendly attraction tells the story of ... Read more
Location: Lucerne, Switzerland
Duration: 30 minutes (approx.)