No reviews, be the first!
Address:

31 Alfred Street, Sydney, New South Wales 2000, Australia

Hours:

Monday-Friday 8am-Midnight, Saturday 10am-Midnight, Sunday 11am-5pm
Customs House Tours
Located in bustling Circular Quay, historic Customs House stands on the spot where modern Australia was founded. This is the site where the famous First Fleet came ashore in 1788, to establish a British penal colony in a land very far away. When the building was constructed in 1845, it was built in a classically Georgian style that's exceptionally well preserved today, and simply the exterior is a sight in itself in the middle of Circular Quay. All the way up until 1990, Customs House served as the Customs Service headquarters for anyone entering the country, but today is a popular public space for just lounging and killing some time. On the top story, a café looks out over Circular Quay and is a nice place for grabbing a coffee, while the Sydney Library and it's 400,000 books are open for viewing below. There's free wi fi throughout the building—which is somewhat of a rarity in Sydney—and there's even a miniature replica of the city in a glass atrium in the floor.
Practical Info
Customs House is a popular public meeting and gathering area, and is the logical place for meeting with friends or joining a group downtown. There's no admission to enter the building, which definitely warrants a casual stroll while exploring Circular Quay.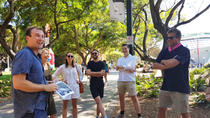 7 Reviews
Expect fascinating history, delivered with energy and insight on a walking exploration of Sydney's birthplace: The Rocks. Together your group will uncover the ... Read more
Location: Sydney, Australia
Duration: 2 hours (approx.)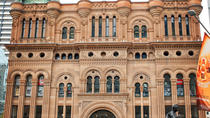 Discover Sydney's historic and modern architecture though the eyes of your guide during this 5-hour private tour. Sydney's history and architectural story is ... Read more
Location: Sydney, Australia
Duration: 4 hours (approx.)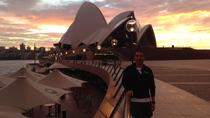 Join a guided running tour exploring the story of Sydney's growth from the First Fleet of 1788 through to the modern iconic city it is today. This tour, 7.5km ... Read more
Location: Sydney, Australia
Duration: 90 minutes (approx.)