If you've come to Sydney, then you're thinking big city, and you're thinking big beach. You want to know what's what. Well, here's the long and the short of what to expect. Sydney's premier beaches can be broken down into roughly three categories: Harbour Beaches, Southern Ocean Beaches, and Northern Ocean Beaches.
Harbour Beaches:
Balmoral Beach is a top pick by locals, because though ocean waves pound outside Sydney Heads, Balmoral sits tucked safely inside with its calm water and sandy beach. Surrounded by fig trees and expensive houses, the lovely Bathers Pavilion has a restaurant and cafe if you get sick of the sun and sand, and it's only a short way from the center of the city. It's been a popular beach since the 1930s and is a conservation area.
Another popular harbour beach is Neilsen Park, considered one of Sydneys hidden gems. Don't be put off by its alternate name: Shark Bay. This beach and many others have an underwater shark net protecting it from any dangers that may lurk in the deep.
Southern Ocean Beaches:
Northern and Southern beaches can be divided by the famous Sydney Harbour Heads. These rock outcroppings stand tough against the pounding of the ocean waves, and though the Heads do take most of the beating, the waves at these ocean beaches can be a little more powerful. Never fret, however, as you'll experience firsthand the phenomenon of the ocean swimming pools. Forged from the natural rocks and a bit of concrete, these pools are filled by seawater, with the waves breaking into them at high tide. It's just like swimming in the sea but much, much safer.
Bondi, perhaps the most famous of Sydney beaches – it's the one that always gets on TV and into movies – is a kilometer of golden sand, with the iconic lifesavers (also known as clubbies), in red and yellow, and surfers both golden brown and pasty white. Bondi has its famous Icebergs pool and swimming club, dating back to 1929 when the lifesavers needed to keep fit throughout winter without braving the roiling seas.
A little further down the coast to the south are Bronte and Clovelly. Bronte has an ocean pool, the usual Sydney cafes, and trees and hills full of apartments with views to die for. Many of the apartment buildings are older style and sometimes almost affordable – if you are in the movies, or have otherwise stumbled over a large pile of cash.
Northern Ocean Beaches:
On the other side of the famous Sydney Harbour Heads are the northern beaches. Manly is probably the most popular and is easily reached by ferry from Circular Quay. Little Manly Beach is often cited as one of the best beaches for kids to swim, and for having picnics in the grassy park. Nearby Shelly Beach, also inside the Heads, is a good place for diving with lots of marine life and calm waters.
Further north along the coast, you get to the beaches whose names just mean surfing and beach culture: Curl Curl, Narrabeen, and Dee Why.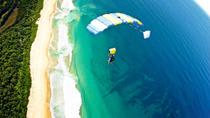 10 Reviews
Skydive directly over North Wollongong Beach with a professional tandem master, jumping from an altitude of up to 14,000 feet (4,267 meters). Experience the ... Read more
Location: Sydney, Australia
Duration: Varies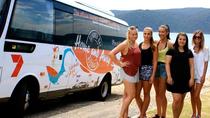 53 Reviews
Visit Sydney's Palm Beach and see the outdoor filming locations made famous in the Australian TV show 'Home and Away.' You'll get the inside scoop on the ... Read more
Location: Sydney, Australia
Duration: 4 hours (approx.)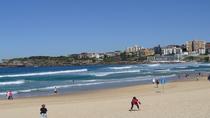 31 Reviews
See Sydney's spectacular icons, such as the Sydney Harbour Bridge and World Heritage listed Opera House, from the comfort of your lunch time harbor cruise ... Read more
Location: Sydney, Australia
Duration: 5 hours 30 minutes (approx.)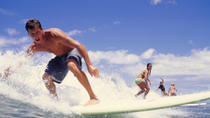 4 Reviews
Learn how to ride an ocean wave in the warm waters of Seal Rocks, situated 3 hours from Sydney on the North Coast. This untouched area is renowned for its ... Read more
Location: Sydney, Australia
Duration: 2 days (approx.)
48 Reviews
Capture the essence of Sydney on this afternoon coach tour of the city's many famous attractions, including the Sydney Opera House, Sydney Harbour Bridge and ... Read more
Location: Sydney, Australia
Duration: 4 hours (approx.)
26 Reviews
See Sydney's most famous icons in just one morning! Cross the Sydney Harbour Bridge, for views of the world renowned Sydney Opera House at various vantage ... Read more
Location: Sydney, Australia
Duration: 3.5-hours or 6-hours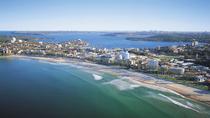 See it all on a panoramic private tour of Sydney that takes in Ku-ring-gai National Park and the lovely Northern Beaches, as well as all the sights of central ... Read more
Location: Sydney, Australia
Duration: 9 hours (approx.)