The east coast of Australia acts as a 'whale highway' for humpback whales, which, from May to December, cruise close to Sydney's shore on their annual migration. During this time, you are virtually guaranteed to see humpbacks, dolphins, other sea life, and on rare occasions, the more elusive southern right whale.

While it is possible to spot whales not far from Sydney Harbour, a whale-watching cruise from Sydney offers the best opportunity for seeing whales up close. Thanks to a strong ocean current that runs just 3 nautical miles (5.6 kilometers) from the coast, Sydney is well placed to take advantage of the annual whale migration and many operators run daily whale-watching tours from Sydney Harbour.

The whale migration begins in May as Humpback whales leave the cold waters of the Antarctic and head north to warmer waters to breed. May through to August are the best months to see breeching males competing for the attention of the females and seeing these magnificent mammals pitch into the air is an unforgettable sight.

From September, the migration is reversed and whales head south once more. This continues until December and these months offer the best opportunities to see slower swimming female humpbacks with their calves, which often come up close to investigate the whale-watching vessels (known as 'mugging').

Unlike the southern right whale, Humpbacks have a regular migration season and are therefore most commonly sighted as they journey up or down the coast. Other whales that you may encounter include minke whales, killer whales (orcas) and pilot whales. Pods of common or bottlenose dolphins can often be spotted playing in and around the boats too.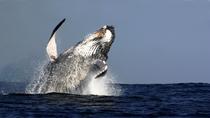 77 Reviews
Enjoy Sydney sightseeing, a BBQ lunch and whale watching on the ultimate Sydney Harbour cruise. Relax while you see the sights of Sydney from the water as you ... Read more
Location: Sydney, Australia
Duration: 4 hours (approx.)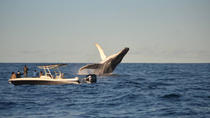 3 Reviews
Board a speed boat for one of the most exciting and most personal whale-watching experiences in Sydney. You will blast out of Sydney Harbour and offshore into ... Read more
Location: Sydney, Australia
Duration: 2 hours (approx.)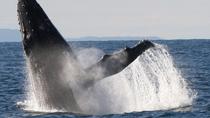 32 Reviews
Want to see whales in Sydney? Experience the majestic whales close up when a large number of Humpback and Southern Right Whales start their migration north ... Read more
Location: Sydney, Australia
Duration: 4 hours (approx.)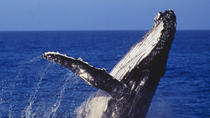 61 Reviews
See magnificent humpback and southern right whales at play on a Sydney whale-watching cruise. From Circular Quay this open-water cruise will take you through ... Read more
Location: Sydney, Australia
Duration: 2-hours 45-minutes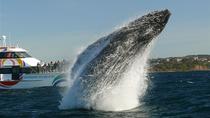 4 Reviews
Your Sydney whale-watching cruise takes in the sights of Sydney Harbour including the Opera House and Harbour Bridge before heading out in the open waters of ... Read more
Location: Sydney, Australia
Duration: Flexible