Like many other large cities in Asia, Taipei is known for its hectic pace and late night atmosphere. But what about when you want to escape and just enjoy a peaceful day outdoors? Thankfully, Taipei is conveniently situated near some of the best nature spots on the island, making weekend getaways -- or even just day trips -- welcoming possibilities.

Given the geology of the island, the main outdoor activities center around mountainous adventures or fun in the sun along the coast. The only down side is the scorching heat and humidity the island is known for during the summer months, but if you head up into the mountains, you can really beat the heat by jumping in a mountain stream to cool off.

Pretty much everything is available in Taiwan, be it rock climbing, river tracing, or even scuba diving. Some of these activities may require an overnight stay away from Taipei, but Taiwan's tiny size makes travel a breeze.

If you are looking for some of the top outdoor activities near Taipei, here are a few of the most popular options to get you started.

Hiking and Rock Climbing

Taiwan's terrain is nearly two-thirds mountainous, with over 250 peaks reaching heights of more than 3,000 meters. Not surprisingly, hiking is a big pastime on the island. And while some of the more renowned spots like Yushan (Mt. Jade), the highest peak in Northeast Asia, are further away from Taipei, you can head 20 minutes outside of Taipei and be rewarded with stellar hiking trails. The best spot is Yangmingshan, one of Taiwan's national parks that is located within the Taipei District.

Rock climbers will want to head to Longdong (Dragon Hole) on the northeast coast, considered to be the premier rock-climbing spot on the island. There are routes for all levels of climbers and professional instructors providing all the basics.

Biking/Cycling

Head outside of the city to many of the mountainous areas and local parks, and you will find special roadways in the countryside designed just for bicycles. Even along the riverbanks in Taipei, you will see cyclists enjoying the dedicated bike paths. It is not recommended to cycle along the major highways and roads as traffic all over Taiwan can be extreme.

Surfing

Taiwan is blessed with not only some of the most scenic coastline and geological features, its east coast fronting the Pacific Ocean packs some pretty good waves. Imagine cliffs that drop straight into the ocean, steep mountain ranges, and lush green landscape as your backdrop. Nearby spots, like Yilan, are popular destinations for Taipei residents looking to try their hand at surfing. The water is clear and the beaches are not overrun with tourists like you might expect, especially on a weekday.

Hot Springs

Bathing in one of the 100+ hot springs is an important part of the Taiwanese culture. And, you might assume you have to travel some distance to partake in the hot spring culture, but there are hot springs within Taipei itself. Only 20 minutes from Taipei Main Station is Beitou, an area renowned for its hot springs. Spend an afternoon in a public bath or make it an overnight and book a room at one of the local hot spring resorts in the area.

Paragliding

A relatively new trend in outdoor activities near Taipei is paragliding. Take to the northeast coast and sign up for a tandem flight with a professional instructor to experience Taiwan from the air. You start on an elevated point on one of the coastal mountains and descend to the sandy beach below.

Scuba Diving and Snorkeling

Not many people think of Taiwan when they think of scuba diving destinations. It may surprise you to learn that the northeast coast of Taiwan and southern spots like Kenting are excellent dive spots with their clear water, excellent visibility, and coral reefs with abundant marine life.  Not certified? Snorkeling is also ideal along Taiwan's coastal waters.

River-Tracing

Another popular outdoor pastime in Taiwan is river tracing. Some people describe it as rafting without a raft in the opposite direction. Dress as you are going river rafting and prepare to walk one of Taiwan's mountainous streams. This is extremely popular during the summer months when the temperatures are soaring but the water remains ice-cold.

Canoeing/Kayaking and Rafting

River rafting is typically done further south on the island and may not be the class five rapids found elsewhere in the world, but options do exist for those who want to experience Taiwan by raft. Canoeing and kayaking are popular options along the beaches and the island's more tranquil rivers.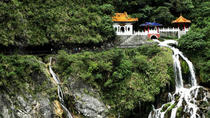 348 Reviews
See one of the seven wonders of Asia, the Taroko Gorge, on a full-day tour led by a local guide. Take a train ride on your own to Hualien from Taipei to see ... Read more
Location: Taipei, Taiwan
Duration: 13 hours (approx.)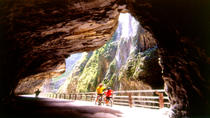 5 Reviews
View the natural and cultural highlights of Taroko Gorge, one of the Seven Wonders of Asia, on a private day trip from Taipei. Receive the expertise of a ... Read more
Location: Taipei, Taiwan
Duration: 13 hours (approx.)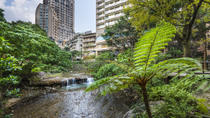 Dip into the delights of Beitou on this private tour that includes time at its hot springs, admission to the National Palace Museum and lunch. Enjoy Beitou's ... Read more
Location: Taipei, Taiwan
Duration: 8 hours (approx.)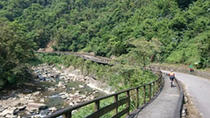 2 Reviews
Taiwan is a well-known for its tea industry, especially its Mountain Tea. Pinglin is the place in Taiwan with many tea farms and the Pinglin Tea industry ... Read more
Location: Taipei, Taiwan
Duration: 8 hours (approx.)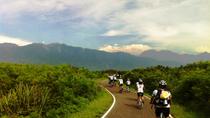 What better way to explore Taiwan than on a stimulating bicycle ride? Join us on this exuberant journey as we guide you along the beautiful terrains of the ... Read more
Location: Taipei, Taiwan
Duration: 5 days (approx.)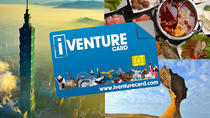 1 Review
Gain entry to Taipei's top attractions with a Flexi Attractions Pass, and enjoy exclusive shopping and dining benefits — all for one low price! Choose from ... Read more
Location: Taipei, Taiwan
Duration: Varies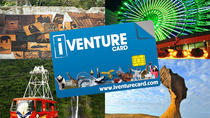 2 Reviews
Choose from more than 35 of Taipei's top attractions for free entry plus additional benefits with your Unlimited Attractions Pass. Take a day tour to the ... Read more
Location: Taipei, Taiwan
Duration: Varies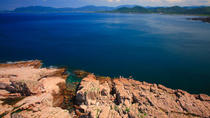 2 Reviews
Go Rock Climbing at Taiwan's Northeast Coast! Show off your rock climbing skills while enjoying the great scenery of Long Dong. The guides bring the gears and ... Read more
Location: Taipei, Taiwan
Duration: 8 hours (approx.)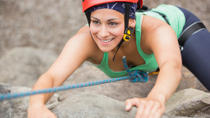 Bring your rock climbing skills to the next level and try out the routes at Taiwan's northeast coast! Take a two day indoor lead climbing course provided by ... Read more
Location: Taipei, Taiwan
Duration: 17 hours (approx.)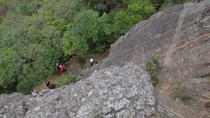 Experience the mountain scenery in Taipei city through an exciting outdoor activity, rock climbing! The Rehai rock climbing site is about 40 minutes MRT ride ... Read more
Location: Taipei, Taiwan
Duration: 4 hours (approx.)