Sun Moon Lake Tours
Located in central Taiwan, Sun Moon Lake is one of the only natural lakes in the country and arguably the most beautiful. Lalu Island divides the lake in two, with one part resembling a moon and the other the sun, giving it its name. The hiking trails and bike paths surrounding the lake are considered to be some of the most scenic on earth, and you'll find bike rentals near the visitors center. If you want to get out on the water, you can either take a boat tour of the lake, stopping at many of the main temples, pagodas and aboriginal villages, or rent a rowboat to explore the waters at your own pace.

A recently installed aerial tramway, the longest and highest in Taiwan, carries visitors across the lake for a bird's eye view of the area. To get a taste of the area's ancient aboriginal cutlure, try to catch a performance at the Naruwan Theater or Culture Square.

More than six million people visit the lake each year, and if you want to avoid crowds of domestic tourists, plan your visit for midweek and avoid traveling to Sun Moon Lake during the Chinese Mid-Autumn Festival.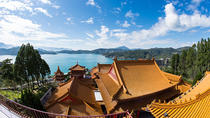 Join this relaxing full-day tour to Nantou and enjoy the gingerly picked must-go attractions along the famous Sun Moon Lake including the Wenwu Temple. Visit ... Read more
Location: Taichung, Taiwan
Duration: 9 hours (approx.)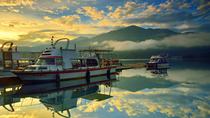 5 Reviews
Explore the central and southern of Taiwan, discover Taiwan's diverse and breathtaking geography as you tour the island's varied terrain and enjoy some of the ... Read more
Location: Taipei, Taiwan
Duration: 1 day (approx.)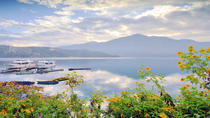 5 Reviews
Enjoy a scenic day trip and motorboat cruise around the clear emerald waters of Sun Moon Lake, Taiwan's largest body of water. Explore some of the most popular ... Read more
Location: Taipei, Taiwan
Duration: 10 hours (approx.)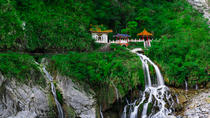 191 Reviews
This 5-day Taiwan tour will take you around the whole island, opening your eyes to the country's diverse, astounding beauty and culture. Visit Sun Moon Lake ... Read more
Location: Taipei, Taiwan
Duration: 5 days (approx.)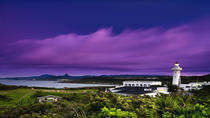 17 Reviews
Explore central and southern Taiwan and discover the beautiful countryside scenery on this 4-day tour from Taipei. Sit comfortably aboard an air-conditioned ... Read more
Location: Taipei, Taiwan
Duration: 4 days (approx.)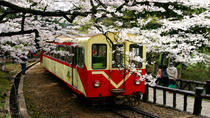 17 Reviews
Explore Taiwan's countryside and discover its beautiful scenery on this 3-day tour from Taipei. Sit comfortably on board an air-conditioned coach and hear ... Read more
Location: Taipei, Taiwan
Duration: 3 days (approx.)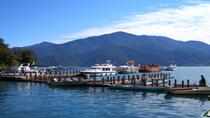 25 Reviews
Enjoy the sights of Taiwan's must-see destinations on this bus tour from Taipei. As you are comfortably seated inside a tour bus, listen to your guide's ... Read more
Location: Taipei, Taiwan
Duration: 2 days (approx.)