Steeped in traditional Chinese culture, with influences from Japan and the island's own indigenous tribes, Taiwan is a destination full of surprises. Beyond the bustling metropolises are lush tropical landscapes, rushing rivers, hot springs and some of northeast Asia's tallest mountains. The island is a compact showcase of natural attractions and cultural jewels, with unexpected marvels around every corner.

Day 1:  Taipei by Day...and Night

Taipei is a fascinating city, and what better way to get a sense it than by taking a half-day tour to spot the highlights? This tour takes in Chiang Kai Shek Memorial Hall, Martyr's Shrine (a classic example of Ming Dynasty architecture), the incredible Chinese art treasures of National Palace Museum and a handicraft center where you can see some classic Taiwanese craftsmanship.

Then see Taipei on the flipside with an exciting night tour – including a Mongolian BBQ dinner! You'll enjoy a delicious meal at a downtown restaurant before strolling through the exotic night markets and exploring the ancient Longshan Temple. Then you'll shoot up to the top of the world's second-tallest building to watch Taipei sparkle below.

Day 2: By Gorge! Exploring Taroko Gorge.

Taroko Gorge is one of the seven wonders of Asia and it's an absolute must-do if you're in Taipei. Take a day tour to this incredible sight, where you'll take a short flight to this stunning gorge known for its sheer marble cliffs, deep winding tunnels, and the Liwu River, which flows through its craggy landscape. See the Eternal Spring Shrine then enjoy lunch at a local restaurant before visiting Chi Hsing Beach, Hualien Stone Sculptural Park and a marble factory.

Day 3: Parks, Art and Hot Springs

Yes you're on holiday - but don't you want to up the relaxation factor a little bit more? Take a half-day tour to Yangmingshan National Park where hot springs, tranquil lakes and luscious green fields rich with birds, butterflies and blossoms await you. Once you're all blissed out, spend a relaxing afternoon exploring the arts and crafts of the two neighboring towns of Yingge and Sansia. Yingge is Taiwan's ceramics capital, producing magnificent hand-painted works of art, from earthenware tea sets to delicate statues, while Sansia's Ching Shui Tsu Shih Temple, built in 1769, is one of the world's finest examples of current Chinese temple art. You'll find some truly unique pieces to bring home with you.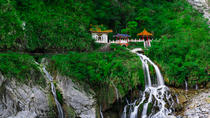 195 Reviews
This 5-day Taiwan tour will take you around the whole island, opening your eyes to the country's diverse, astounding beauty and culture. Visit Sun Moon Lake ... Read more
Location: Taipei, Taiwan
Duration: 5 days (approx.)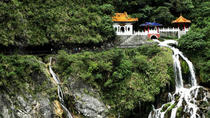 415 Reviews
See one of the seven wonders of Asia, the Taroko Gorge, on a full-day tour led by a local guide. Take a train ride on your own to Hualien from Taipei to see ... Read more
Location: Taipei, Taiwan
Duration: 13 hours (approx.)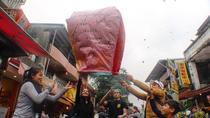 103 Reviews
Travel to the remote mountain town of Pingxi, renowned for its annual Sky Lantern Festival. Visit Shuinandong Area and see the unique blue and yellow color ... Read more
Location: Taipei, Taiwan
Duration: 8 hours (approx.)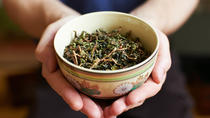 26 Reviews
Enjoy a tea and sightseeing tour steeped in history from Taipei! Taste tea and explore the Bagua Tea Plantation — the largest in northern Taiwan. Your full-day ... Read more
Location: Taipei, Taiwan
Duration: 8 hours (approx.)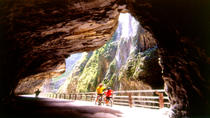 6 Reviews
View the natural and cultural highlights of Taroko Gorge, one of the Seven Wonders of Asia, on a private day trip from Taipei. Receive the expertise of a ... Read more
Location: Taipei, Taiwan
Duration: 13 hours (approx.)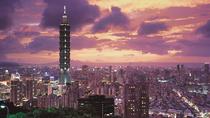 64 Reviews
Taipei comes alive at night and the city is a buzzing. This 3.5-hour night tour of Taipei starts with exploring the ancient Longshan Temple, stroll through the ... Read more
Location: Taipei, Taiwan
Duration: 3 hours 30 minutes (approx.)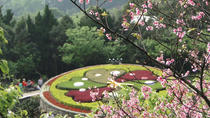 38 Reviews
Want to take a relaxing hot spring bath? Visit the Yangmingshan National Park and Beitou (Peitou) on this tour from Taipei. Visit the hot spring and ... Read more
Location: Taipei, Taiwan
Duration: 4 hours (approx.)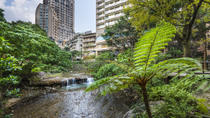 1 Review
Dip into the delights of Beitou on this private tour that includes time at its hot springs, admission to the National Palace Museum and lunch. Enjoy Beitou's ... Read more
Location: Taipei, Taiwan
Duration: 8 hours (approx.)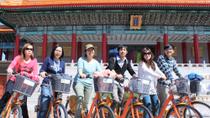 14 Reviews
Take in the sights of Taipei from an insider's point of view as you travel through the city using local transportation! A friendly and knowledgeable guide ... Read more
Location: Taipei, Taiwan
Duration: 8 hours (approx.)