Tallinn Song Festival Grounds
The Tallinn Song Festival Grounds (Lauluvӓljak) was the site of one of the most stirring events in Estonian history. Here, in September of 1988, 300,000 people (more than a quarter of the country's population) filled the grounds for the Song of Estonia festival. Together they sang patriotic hymns and demanded independence in what later became known as the Singing Revolution. Two years later, half a million people came to the festival grounds for the Estonian Song Festival, which was the last major event before Estonia finally gained its independence.

The open-air amphitheater has an official capacity of around 100,000 and hosts the Estonian Song Festival every five years in July, as well as regular rock concerts. The festival was established in 1869, along with the Estonian National Awakening, a period when the country was still under the rule of the Russian Empire. The festival is one of the world's largest amateur choral events, usually featuring more than 25,000 singers and an audience of at least 100,000.

Next to the concert arena is the 137-foot (42-meter) Song Ground Light Tower where every song festival is opened by the lighting of a flame atop the tower. A photo exhibition of song festival history lines the tower's staircase and there is an observation platform at the top where you can get excellent views of the Old Town and even, on clear days, the coast of Finland.

The grounds are around two miles east of Tallinn's old town center, past Kadriorg Park, and are free to visit.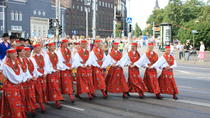 2 Reviews
The Tallinn city tour is a combined bus and walking tour in Tallinn. During the bus part of the tour, which lasts for 1.5 hours, we will drive around the ... Read more
Location: Tallinn, Estonia
Duration: 3 hours (approx.)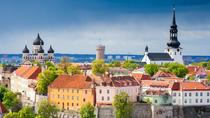 A wonderful introductory tour to the best that Tallinn has to offer! See more than just the fairy tale charm of the Old Town and discover why this popular ... Read more
Location: Tallinn, Estonia
Duration: 3 hours (approx.)
This VIP tour will take you throughout Estonia's most exciting city. It is a fantastic way to be acquainted with Tallinn from an exclusive perspective.
Location: Tallinn, Estonia
Duration: 4 hours (approx.)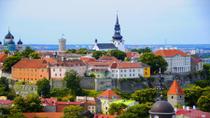 36 Reviews
Discover enchanting Tallinn, the capital of Estonia with a fascinating past, on this 2.5-hour sightseeing tour. Your guide will show you all of the sights of ... Read more
Location: Tallinn, Estonia
Duration: 2.5 hours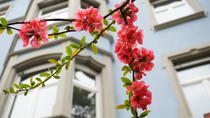 Experience all of East Tallinn's seaside splendours on Waypoint's Early Bird Special bike tour. It's almost like a picnic on a bicycle, complete with squirrels ... Read more
Location: Tallinn, Estonia
Duration: 3 hours (approx.)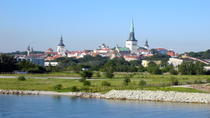 24 Reviews
Discover the easiest way to see the sights of Tallinn! A City Sightseeing hop-on hop-off tour allows you to see all the sights of the city at your leisure and ... Read more
Location: Tallinn, Estonia
Duration: Tickets are valid for 1 or 2 days from the time of first use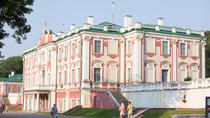 Enjoyable bus tour which enables you to see the best city highlights of Tallinn without putting too much effort in walking. Your guide will be greeting you at ... Read more
Location: Tallinn, Estonia
Duration: 4 hours (approx.)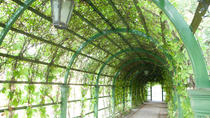 Great tour for families with kids – it will introduce you the city through playful atmosphere and the wonderful legends. During the tour you ... Read more
Location: Tallinn, Estonia
Duration: 5 hours (approx.)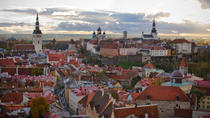 4 Reviews
Discover both medieval and modern Tallinn on this 3-hour, private tour. By foot and air-conditioned vehicle, explore the city's neighborhoods, from Kadriog ... Read more
Location: Tallinn, Estonia
Duration: 3 hours (approx.)