The top attraction in Taormina may be its fabulous Greek Theatre, but undoubtedly the top thing to do in this city is hang out at the beach. Taormina itself sits partway up a hill overlooking the water, but it's well-connected to spectacular (and popular) beaches below.

Easily the most popular beach in Taormina (and one of the most popular in all of Sicily) is the Lido Mazzaro just below Taormina. When Taormina was the vacation destination of choice for the rich and famous, Lido Mazzaro was one of the places where you'd get celebrity sightings on a regular basis. It's still an excellent beach today, and it's connected to Taormina by a cable car and buses.

Not far from Lido Mazzaro or Taormina is the beach resort of Giardini-Naxos. This is another one of Sicily's best beaches, and there's also an excavated Greek settlement nearby that you can visit if you need a break from lying in the sun or playing in the water.

In a bay just below Taormina sits what's called Isola Bella - beautiful island - although it's technically connected to the mainland by a thin strip of sand. The bay itself has pretty beaches, and the island is a small nature reserve that you can hike on. There's also a very small and rocky beach on the island itself.

For some beautiful beaches that are further afield, you can take a day trip to the so-called Cyclops Riviera to see the beaches near Acireale and Catania.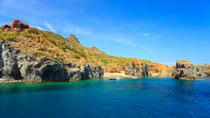 82 Reviews
Explore the volcanic islands of Panarea and Stromboli in the UNESCO-listed Aeolian Archipelago, on a day trip from Taormina. After traveling by motorboat to ... Read more
Location: Taormina, Italy
Duration: 13 hours (approx.)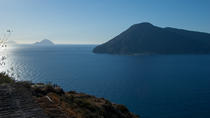 36 Reviews
Discover Lipari and Vulcano, two must-visit islands in the stunning UNESCO-listed Aeolian Archipelago. The chain of tiny islands boasts dramatic volcanic ... Read more
Location: Taormina, Italy
Duration: 11 hours (approx.)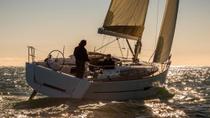 Visit the bays of Taormina by boat and learn the basics of sailing. Relax, swim, and enjoy a fresh fish aperitivo on board admiring the natural reserve of ... Read more
Location: Taormina, Italy
Duration: 4 hours (approx.)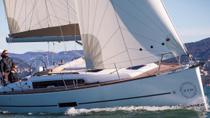 Visit the bays of Taormina by boat and learn the basics of sailing during this private 8-hour excursion including lunch. Relax, swim, and enjoy a fresh fish ... Read more
Location: Taormina, Italy
Duration: 8 hours (approx.)