One of Tasmania's most enduring drawcards is its pristine beauty and stunning landscapes, protected in some of Australia's best-loved national parks. Tasmania's bushwalking, cycling, rafting and kayaking are some of the best on the planet, and the variety of wildlife you'll see is prodigious. Strap on your walking boots and heed the call of the wild in the UNESCO World Heritage-listed wilderness of Tasmania.

Your first stop needn't be far from Hobart's city limits, as Bonorong Wildlife Park is only a 25-minute drive north of the capital at Brighton. One of the park's daily highlights is the feeding of the animals – koalas, wombats, echidnas, quolls and Tasmanian devils. Daily tours give you the chance to pat a koala, and night visits take you inside the enclosures to hand-feed the nocturnal animals on an unforgettable behind-the-scenes adventure.

You'll see a lot of road kill as you drive around Tasmania. Thankfully, the orphaned and injured wildlife have a welcome home at the Something Wild Wildlife Sanctuary. Ready to meet and greet you are the friendly wombats, wallabies, possums, quolls and feisty Tasmanian devils being nurtured back to good health, before being released back into the wild. Something Wild is a 90-minute drive north-west of Hobart, not far from the entry to Mount Field National Park.

Mount Field is special because of the variety of its habitats and vegetation, from giant tree ferns to three-tiered Russell Falls and eucalypt forests. The animals you might spot on a hiking visit to the national park include platypus, spiky echidnas, quolls, bandicoots, wombats, possums and bats. There are easy strolls for short walks in summer and cross-country skiing in winter.

Leaving the wildest till last, World Heritage-listed Lake St Clair National Park attracts nature lovers and hikers from around the globe. Lake St Clair is famous for its day walks and longer hikes like the famous Overland Track running to Cradle Mountain, 65 km (38.5 miles) away. From alpine walks to rainforest and Aboriginal cultural walks, short strolls around Cynthia Bay and overnight walks to alpine lakes, the brilliant visitor information center has all the bushwalking advice you'll need.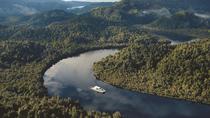 572 Reviews
Glide past ancient rainforests aboard a morning or afternoon Gordon River Cruise from Strahan. With a choice of seating levels, departure time and duration, ... Read more
Location: Strahan, Australia
Duration: 3.5 to 6 hours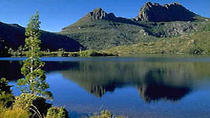 41 Reviews
Awaken your senses to the magnificent splendour that is Cradle Mountain - Lake St Clair National Park on this full-day tour from Launceston.
Location: Launceston, Australia
Duration: 9 hours (approx.)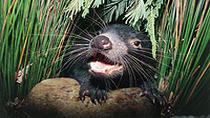 21 Reviews
Get warm and friendly with a Tasmanian Devil at Bonorong Wildlife Park and get a taste of the convict days on this afternoon half-day tour from Hobart.
Location: Hobart, Australia
Duration: 4 hours (approx.)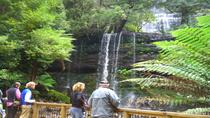 16 Reviews
Enjoy the beauty of the Derwent Valley, explore Mt Field National Park and visit the oldest trout hatchery in the Southern Hemisphere you journey north on this ... Read more
Location: Hobart, Australia
Duration: 7 hours (approx.)