The Australian island state of Tasmania is celebrated for its pristine wilderness, attracting nature lovers and bushwalkers from all over the world.

In fact, Tasmania's entire wilderness heart is protected as a World Heritage Area, stretching from legendary Cradle Mountain south of Devonport all the way to the coast south of Hobart, and Queenstown and Strahan on the west coast.

Cradle Mountain-Lake St Clair National Park is Tasmania's most famous natural attraction, a walker's wonderland of hilltop lakes, wild rivers, rainforest and sheer mountain climbs. Trekkers head here to take on the Overland Track bushwalk, running for 65km (40 miles) and usually taking around six days to complete.

While you're visiting Tasmania's west coast, ride the rails from Queenstown to Regatta Point aboard the West Coast Wilderness Railway for a wilderness view with a difference. The century-old railway line travels through rainforest and across gullies, with onboard guides and a choice of premier-class seating for a luxury wilderness experience.

On the east coast, Freycinet National Park packs the biggest punch, known for its world-famous coastal bushwalks. Wineglass Bay, one of the world's most beautiful beaches, is tucked away in Freycinet, and the prodigious amount of wildlife living here includes cute wallabies, wombats and cockatoos.

Even in the island's capital, Hobart, the wilderness isn't far away, with the stunning hilltop panoramas of Mount Wellington right on the city's doorstep. It's a totally different climate up here, often windy and snow-topped. Whether you climb, cycle or bus it, the panoramic views from the summit are stunning, stretching all the way south to the sea and Bruny Island.

For more wilderness close to Hobart, Mount Field National Park is only an hour's drive away by car but feels like a totally different world, with mossy rainforest, eucalypt forests and the spectacular Russell Falls.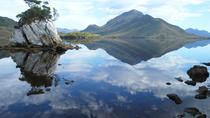 23 Reviews
Fly to Southwest National Park, Tasmania's largest national park, in a small airplane and discover the beauty of this Tasmanian Wilderness World Heritage Area. ... Read more
Location: Hobart, Australia
Duration: 8 hours (approx.)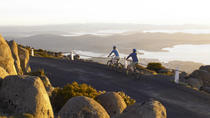 65 Reviews
Rising to a height of 1270 metres, The Mt Wellington Descent is by far the most fun and exciting activity if you only have limited time in Hobart. This ... Read more
Location: Hobart, Australia
Duration: 2 hours 30 minutes (approx.)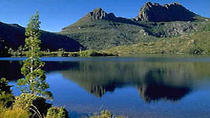 41 Reviews
Awaken your senses to the magnificent splendour that is Cradle Mountain - Lake St Clair National Park on this full-day tour from Launceston.
Location: Launceston, Australia
Duration: 9 hours (approx.)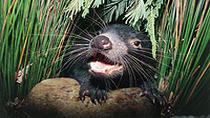 21 Reviews
Get warm and friendly with a Tasmanian Devil at Bonorong Wildlife Park and get a taste of the convict days on this afternoon half-day tour from Hobart.
Location: Hobart, Australia
Duration: 4 hours (approx.)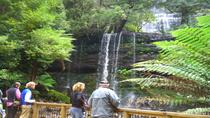 16 Reviews
Enjoy the beauty of the Derwent Valley, explore Mt Field National Park and visit the oldest trout hatchery in the Southern Hemisphere you journey north on this ... Read more
Location: Hobart, Australia
Duration: 7 hours (approx.)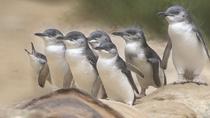 1 Review
Explore Bonnet Island with a wildlife cruise and see where the world's smallest penguins waddle along the shores. Your excursion begins with a quick boat ride ... Read more
Location: Strahan, Australia
Duration: 2 hours 30 minutes (approx.)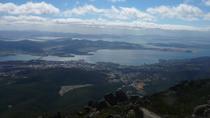 59 Reviews
Soak up the beauty of Hobart, from the summit of Mount Wellington on this morning tour.
Location: Hobart, Australia
Duration: 2 hours (approx.)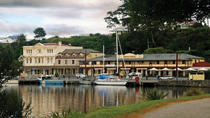 4 Reviews
Explore Tasmania's wild west coast on a three-day excursion from Hobart. Go bushwalking on Cradle Mountain, explore the coast at Strahan, and conclude your ... Read more
Location: Hobart, Australia
Duration: 3 days (approx.)
This unique tour gives you the best of Rafting and the West Coast Wilderness Railway in one day. Raft the exciting rapids and experience the rugged beauty of ... Read more
Location: Queenstown, Australia
Duration: 6 hours (approx.)