Craters of the Moon Tours
An otherworldly landscape of bubbling mud pools and steam-puffing vents, Taupo's Craters of the Moon park offers a dramatic introduction to the region's geothermic wonders. With Lake Taupo situated in the caldera of an ancient volcano and the surrounding area dotted with hot springs and geysers, Taupo has long been a center of geothermic activity and the Craters of the Moon is one of the easiest and most accessible ways to take in its highlights.

Inside the park, two walking trails loop around the principal attractions, with the raised walkways snaking through the heart of the active geothermic terrain. Look beneath your feet and you'll see steam escaping through the cracks in the boardwalk; just out of arm's reach, pools of murky grey mud spit and splutter, as if gasping for breath. The landscape unfolds in a moon-like vista worthy of its name, swirling with deep craters, fumaroles and tropical vegetation. Located in the Wairakei Tourist Park – New Zealand's largest geothermal field - since the 1950s, the Craters of the Moon is now looked after by the Department of Conservation and is open to visitors year-round.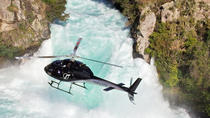 1 Review
Choose among two Taupo adventure combos for a multi-thrill experience in the North Island, taking your action-packed challenge to the water or the sky. You'll ... Read more
Location: Taupo, New Zealand
Duration: Flexible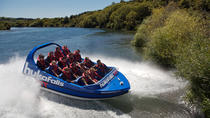 21 Reviews
Take this action-packed challenge in Taupo that will have you experiencing the best of the North Island's great outdoors from the water! Brace yourself for a ... Read more
Location: Taupo, New Zealand
Duration: 2 hours (approx.)