Ein Gedi Nature Reserve Tours
An easy day trip from nearby Jerusalem, the Ein Gedi Nature Reserve is located in the Judean Desert, close to the Dead Sea coast, and is one of Israel's most popular hiking areas. Ein Gedi is a natural playground for outdoors enthusiasts, with several well-marked hiking trails traversing its wadis, waterfalls and desert oases, and linking landmark sights like the atmospheric Dodim's Cave ('Lovers' Cave') and the photogenic David Waterfall.

Covering 6,250 acres and fed by four natural springs - David, Arugot, Shulamit, and Ein Gedi - the park hosts a wealth of tropical flora and native wildlife, with endemic species including Nubian ibex, Syrian hyrax, Afghan fox and striped hyena, as well as a large population of migratory and resident birds. The reserve is also dotted with archeological sites, with key attractions including the Chalcolithic Temple of Ein Gedi and a village dating back to the 1st century AD.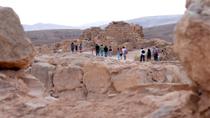 314 Reviews
Discover two of Israel's must-see sights on this memorable day trip from Tel Aviv. You'll explore the legendary ruins of Masada and King Herod's palaces, and ... Read more
Location: Tel Aviv, Israel
Duration: 12 hours (approx.)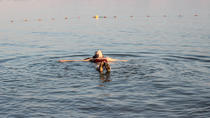 3 Reviews
Starting from Tel Aviv, travel on this unique tour of the region's highlights. Visit the Masada, Ein Gedi, Qasr al Yehud, and the Dead Sea on thi tour from ... Read more
Location: Tel Aviv-Yafo, Israel
Duration: 10 hours (approx.)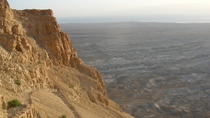 11 Reviews
This full day, self-guided, small group tour to Masada, Ein Gedi and the Dead Sea will take you from Jerusalem to the top sights in the Judean Desert. With a ... Read more
Location: Jerusalem, Israel
Duration: 9 hours (approx.)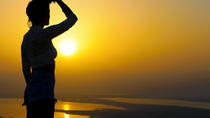 5 Reviews
Visit Masada at the best time of the day, for the Masada sunrise, when the mountains in the distance and waters of the Dead Sea glisten with the sun's ... Read more
Location: Tel Aviv-Yafo, Israel
Duration: 11 hours (approx.)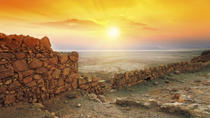 8 Reviews
Witness an unforgettable sunrise from the top of ancient Masada and enjoy time at beautiful Ein Gedi and the Dead Sea on this morning trip from Jerusalem! ... Read more
Location: Jerusalem, Israel
Duration: 10 hours (approx.)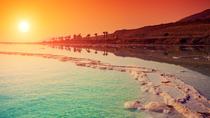 4 Reviews
A unique tour to three of Israel's highlights. First, hike to the top of the Masada fortress to see the amazing sunrise, climbing via the famous snake path. ... Read more
Location: Jerusalem, Israel
Duration: 12 hours (approx.)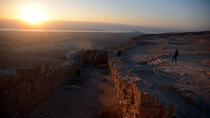 2 Reviews
This full day tour will take you to Masada, the Ein Gedi Nature Reserve, and the Dead Sea - all in one day! Combining hiking, sunrise views, nature, and a ... Read more
Location: Tel Aviv-Yafo, Israel
Duration: 10 hours (approx.)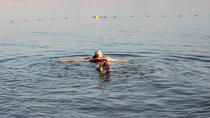 4 Reviews
Visit the highlights of Masada, Ein Gedi and the Dead Sea on this tour from Jerusalem. See Masada, the desert fortress, and Ein Gedi, the beautiful desert ... Read more
Location: Jerusalem, Israel
Duration: 8 hours (approx.)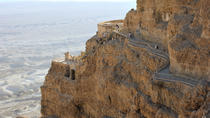 5 Reviews
Travel into the heart of the Judean Desert on a day trip from Tel Aviv, and visit two of Israel's must-see sites: the mountain-top fortress of Masada and Edi ... Read more
Location: Tel Aviv, Israel
Duration: 11 hours (approx.)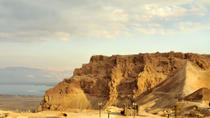 8 Reviews
Visit Masada and Ein Gedi, two must-see wonders of the Judean Desert, on a full-day tour from Jerusalem, led by a local guide! After traveling past the Dead ... Read more
Location: Jerusalem, Israel
Duration: 9 hours (approx.)