Golan Heights
A rocky plateau straddling the borders of Israel and Syria, the Golan Heights is one of Israel's most scenic regions, with its hilly landscape dotted with ancient ruins and biblical sites. Despite the long-standing dispute over Syrian and Israeli occupation of the territory, the Golan Heights are still an increasingly popular tourist destination, home to Mount Hermon, Israel's highest peak at 2,284 meters, and the Gamla Nature Reserve, renowned for its population of rare birds.

Other top attractions of the Golan Heights region include the Hammat Gader hot springs, located on the Syrian and Jordanian border; the ancient Jewish town of Katzrin, where the extensive ruins include a synagogue dating back to the 6th century; Israel's largest Byzantine monastery in Kursi; and the extinct volcano of Mount Bental, which offers magnificent views over the Golan plateau and the Syrian Quneitra Valley.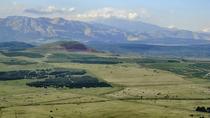 Discover the beauty of Israel's Golan Heights in all its rugged, mountainous glory, on a full-day tour from Jerusalem! On the journey to the national park, ... Read more
Location: Jerusalem, Israel
Duration: 13 hours (approx.)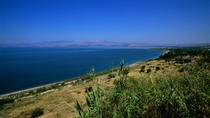 1 Review
Marvel at the wonders of northern Israel on a 2-day tour of Golan Heights and the Sea of Galilee from Jerusalem! This exciting experience includes visits to ... Read more
Location: Jerusalem, Israel
Duration: 2 days (approx.)
Two day tour to the Golan Heights including an over night at a Kibbutz guest house from Tel Aviv, Herzliya and Netanya.
Location: Tel Aviv-Yafo, Israel
Duration: 2 days (approx.)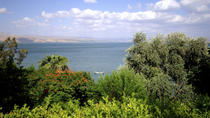 3 Reviews
Explore Golan Heights and the area surrounding the Sea of Galilee on a 2-day tour of northern Israel from Tel Aviv! With overnight accommodation in a ... Read more
Location: Tel Aviv, Israel
Duration: 2 days (approx.)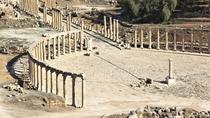 2 Reviews
Immerse yourself in the glory days of the Roman Empire on a private day trip to Jerash and Umm Qais from Amman! Surrounded by Jordan's ochre desert dunes, the ... Read more
Location: Amman, Jordan
Duration: 8 hours (approx.)