The Dead Sea is the second saltiest major body of water on earth, and it is this hyper-salinity, which causes swimmers to be super-buoyant within it, that makes it one of Israel's major attractions.

The Dead Sea lies 1,312 feet below sea level and is located about 98 km from Tel Aviv. It is fed by the River Jordan and has no outlets streams, causing its high salinity, which is too extreme for marine life and gives it its morbid name.

So what's there to do in such a salty calm and lifeless body of water? Well, it's nearly impossible to sink in the Dead Sea, so a popular activity is to have your picture taken while floating on the surface of the water and reading a book. It is also a great place to give yourself a mud bath, as the Dead Sea is one of the world's richest sources of natural salts. There are plenty of beaches to choose from.

Visiting the Dead Sea from Tel Aviv is particularly appealing because of all the sites you can see en route. From Tel Aviv you descend into the Judean desert, passing the Inn of the Good Samaritan and Masada, the mountaintop fort built by King Herod over 2,000 years ago. Also en route is the Ein Gedi oasis and the ancient settlement of Qumran. On the drive back to Tel Aviv you have the option of visiting the ancient city of Jericho, one of the oldest continually inhabited cities in the world.

Seeing all of these sites using public transport is impossible — you'll need to book a tour, which will include most or all of the attractions listed above. If you only want to go to the Dead Sea, bypassing the other attractions, it's possible to book tickets on the one daily bus (route 421) from Tel Aviv. This bus leaves from the terminal next to the Central Railway Station at 8:40 a.m. The official destination name of this bus is 'Ein Bokek' It has 11 stops on the dead sea and costs 53 NS (around $12). Tickets booked in advance can be collected on the morning of travel at the ticket window of the bus terminal; it is smart to book a day or so before.

No other buses go directly from Tel Aviv to the Dead Sea. If you want to go at another time of day, you'll need to change buses in Jerusalem.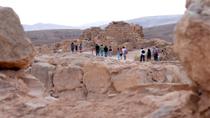 242 Reviews
Discover two of Israel's must-see sights on this memorable day trip from Tel Aviv. You'll explore the legendary ruins of Masada and King Herod's palaces, and ... Read more
Location: Tel Aviv, Israel
Duration: 12 hours (approx.)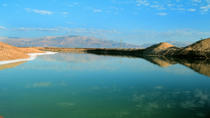 120 Reviews
See the highlights of Israel in one day on an evocative sightseeing trip from Tel Aviv. You will discover the ancient city of Jerusalem, a holy site for many ... Read more
Location: Tel Aviv, Israel
Duration: 10 hours (approx.)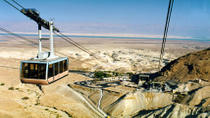 26 Reviews
Indulge both body and soul on the 2-Day Best of Israel Tour from Tel Aviv.  After an action-packed day exploring the ancient biblical cities of Jerusalem and ... Read more
Location: Tel Aviv, Israel
Duration: 2 days (approx.)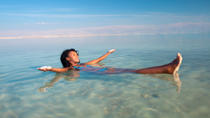 17 Reviews
Replenish the body and rejuvenate the mind, with this Dead Sea Spa and Wellness tour from Tel Aviv! Cover yourself in the therapeutic natural mud, and float in ... Read more
Location: Tel Aviv, Israel
Duration: 10 hours (approx.)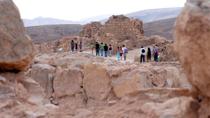 Ancient history and the wonders of Mother Nature — this private day trip to Masada and the Dead Sea from Tel Aviv packs them both into one day. With a private ... Read more
Location: Tel Aviv, Israel
Duration: 10 hours (approx.)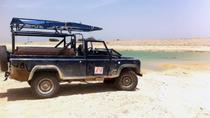 1 Review
Ride a 4x4 in the Judean Desert and visit the Dead Sea on this unforgettable full-day trip from Tel Aviv! Traveling in an air-conditioned coach, see the famous ... Read more
Location: Tel Aviv, Israel
Duration: 11 hours (approx.)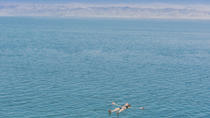 2 Reviews
Take a day out to discover the iconic religious sites of Jerusalem and visit the Dead Sea on this private day trip from Tel Aviv. With a private driver-guide, ... Read more
Location: Tel Aviv, Israel
Duration: 10 hours (approx.)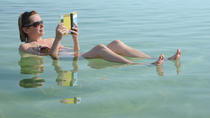 One of Nature's best kept secrets, 400 meters below Sea Level, the Dead Sea is the lowest place on Earth. It is nestled among the rough Mountains terrene ... Read more
Location: Tel Aviv, Israel
Duration: 11 days (approx.)