The Great Barrier Reef (off the coast of north-east Australia) is the world's largest reef system – so big it can be seen from outer space - and one of the seven natural wonders of the world. It's no cliché to say it has to be seen to be believed – you'll think you've fallen into Photoshop, because the reef's colors are pure technicolor.  
The reef was selected as a World Heritage Site in 1981 and is home to a mind-boggling array of marine life - whales, dolphins, porpoises, dugongs, sea turtles, sharks, stingray, giant clams, seahorses, frogs, sea birds, sea snakes, the list goes on.
More than 1,500 fish species live on the reef, including – yep, our little friend Nemo, also known as the clownfish.
So what's the best way to experience this wonder of nature? There are a range of tours to suit you, depending on your time and your sense of adventure. You can tour for a few hours or a few days, underwater, on land or even in the sky.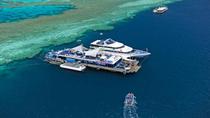 69 Reviews
Do you want to experience a close encounter with the famous Great Barrier Reef, then this is it! Enjoy a cruise out to the reef, where you'll moor up next to ... Read more
Location: Airlie Beach, Daydream Island, Hamilton Island
Duration: 8 hours (approx.)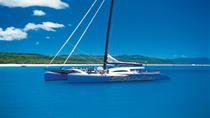 21 Reviews
Sail through the Whitsunday Islands and explore magnificent Whitehaven Beach, voted one of the world's best beaches on this full-day sailing adventure from ... Read more
Location: Whitsundays, Australia
Duration: 10 hours (approx.)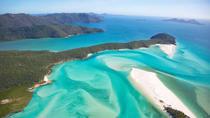 29 Reviews
The only way to experience one of the world's best beaches and the Whitsundays largest resort island is in style and comfort aboard a large, high-speed and ... Read more
Location: Whitsundays, Airlie Beach, Australia
Duration: 9 hours (approx.)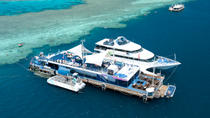 9 Reviews
Experience the Great Barrier Reef for two days and one night. By day, enjoy all the activities on offer at Reefworld, a pontoon moored on one of the most ... Read more
Location: Airlie Beach, Daydream Island, Hamilton Island
Duration: 2 days (approx.)