Buddhism in Tibet
By Viator, June 2015
Some 300 million people around the globe practice the religion of Buddhism and travelers looking to learn more about this ancient faith will find plenty of opportunities in the picturesque landscapes of Tibet. Whether it's hearing firsthand stories from an expert guide on the 3-Day Best of Tibet Tour from Chengdu, or simply wandering around one of the many iconic temples or monasteries, it's almost impossible for travelers to leave without a greater understanding of this peaceful practice.
Perhaps the most famous destination for travelers seeking enlightenment is Rongbuk Monastery. Its sky-high location offers unmatched views of Mount Everest, which provides the perfect backdrop to colorful prayer flags flapping in cold winds. Interested in adventurers can even spend the night like a monk in one of the monastery's sparsely furnished rooms and wake up to pristine views of the world's most iconic mountain.
The iconic white pagoda known as Drepung Monastery is another worthy stop for visitors looking to learn more about Buddhism. One of the largest monasteries in the world, somewhere between 7,000 and 10,000 monks pray, study and meditate on temple grounds. Visitors can explore the caves, classrooms and gardens of this well-known religious destination.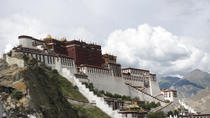 1 Review
Travel by air to Lhasa, round-trip from Chengdu, and visit the UNESCO World Heritage-listed Potala Palace and Jokhang Temple Monastery. This private 3-day tour ... Read more
Location: Chengdu, China
Duration: 3 days (approx.)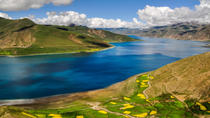 Visit all the main sights of the Tibetan capital of Lhasa, including Potala Palace, Jokhang Temple, Barkhor Street and Sera Monastery, plus experience the ... Read more
Location: Lhasa, China
Duration: 7 days (approx.)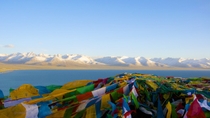 See the highlights of Lhasa, Gyantse and Shigatse plus experience Tibetan nomad culture at Nam-tso Lake on this privately guided 6-day tour with round-trip ... Read more
Location: Chengdu, China
Duration: 6 days (approx.)