207 Reviews
Address:

1-3-28 Yokoami, Sumida-ku, Tokyo 130-0015, Japan

Hours:

Stadium Varies, Museum Open Weekdays only

Admission:

Museum is free, check fees at entrance booth for event prices
Kokugikan Sumo Stadium & Museum Tours
The Kokugikan Sumo Stadium, also known as the Ryōgoku Kokugikan, is Tokyo's largest indoor sports arena hosting sumo wrestling tournaments. Sumo is Japan's most popular sport, so catch an incredible show with up to 10,000 other spectators and find out what sumo is all about.  

Each Sumo tournament lasts fifteen days, and the matches begin with amateurs and end with advanced sumo wrestlers. Tournaments are held only six times a year, so grab a seat while you still can.

The Sumo Museum, known as Nihon Sumo Kyokai, is attached to the Kokugikan Sumo Stadium and is open year-round. It is a great place to learn about sumo's important place in Japanese culture.
Practical Info
Tours of the Kokugikan Sumo Stadium are limited and do not happen year round. Tournaments occur in January, March, May, July, September and November. The Sumo Museum is open on weekdays throughout the year. Taking the train or subway is the easiest way to get to the stadium, as it's a two minute walk from the Ryōgoku station. Ryōgoku is in the Sumida area of Tokyo, right next to the Sumida River.
423 Reviews
Don't miss the opportunity to see a traditional sumo tournament when you're in Tokyo. Ride the subway with fellow sumo fans to the 'kokugikan' (sumo ... Read more
Location: Tokyo, Japan
Duration: 5 hours (approx.)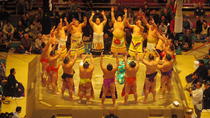 2 Reviews
Have you ever seen a Sumo tournament? Now, tournaments take place 6 times a year, 3 times in Tokyo, once in Osaka, Nagoya and Fukuoka respectively. Each ... Read more
Location: Tokyo, Japan
Duration: 5 hours (approx.)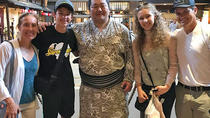 2 Reviews
Discover an important part of Japanese culture during this 2.5-hoursmall group walking tour through Tokyo's Asakusa and Ryogoku districts with a sumo wrestler. ... Read more
Location: Tokyo, Japan
Duration: 2 hours 30 minutes (approx.)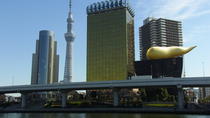 4 Reviews
You can select Morning tour or Afternoon Tour. <Morning tour> You will visit  must-see sights in Tokyo such as the Meiji Jingu Shrine which is one of ... Read more
Location: Tokyo, Japan
Duration: 4 hours 30 minutes (approx.)
[10minutes] Helicopter tour in TOKYO!! There is no better way to enjoy the mesmerizing view of Tokyo than from the sky! Fly over some of the most symbolic ... Read more
Location: Tokyo, Japan
Duration: 40 minutes (approx.)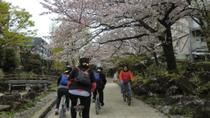 21 Reviews
Take this enjoyable Tokyo bike tour and see the highlights of Shitamachi. Your guide will lead you at a leisurely pace as you travel from site to site, from ... Read more
Location: Tokyo, Japan
Duration: 6 hours (approx.)