24 Reviews
Address:

Shibuya-ku, Tokyo 150-0046, Japan

Hours:

Open daily

Admission:

Free
Shibuya Tours
Shibuya is a popular shopping district and entertainment center in Tokyo. It is home to the eccentric fashions of Harajuku, department stores and boutiques, post-modern buildings, and many different museums. Known for its busy streets, flashing lights, and neon advertisements, Shibuya is a definite sight to see.
Next to the Shibuya train station is the statue of Hachikō, a legendary dog that waited for his late master, every day in front of the station, for twelve years. The surrounding area is known as Hachikō Square, and is the most popular area for locals to meet.
Nearby is the Center Gai, a little street packed with stores, boutiques, department stores, restaurants, and arcades. Close to the Center Gai are a series of strange and fun museums, including the Bunkamura-dori, Tobacco and Salt Museum, and the Tokyo Electric Power Company Electric Energy Museum. There are many clubs and performance spaces in the area as well.
In the southwestern section of Shibuya is Harajuku, known for the wild and strange fashions of local teens, the shopping streets of Ometasando and Takeshita-dori, the infamous Meiji-Shrine, and the home of the beautiful cherry blossom trees in Yoyogi park. This area is the most popular destination in Shibuya.
Don't forget to take a walk across the popular intersection outside of Shibuya Station. Nicknamed the "Shibuya scramble," watch as all the lights turn red at the same time, and hundreds of pedestrians surge into the intersection from all sides!

Practical Info
Shibuya is a ward located in the south-western part of Tokyo. It is very busy during the week, when commuters are getting to and from work. It is recommend to go to Shibuya on the weekend, when it is easier to ride transportation and see locals in a more relaxed atmosphere.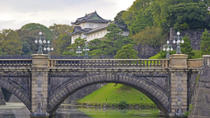 111 Reviews
Experience the best of Tokyo on foot or by car during a private, customized tour with a knowledgeable local guide. Choose a half-day or full-day itinerary, ... Read more
Location: Tokyo, Japan
Duration: 8 hours (approx.)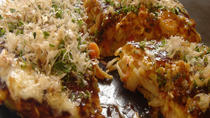 63 Reviews
Get a taste for Tokyo's 'locals-only' food scene thanks to this 3-hour culinary exploration of the intimate back-alley eateries of Shibuya. Visit 5 food stops ... Read more
Location: Tokyo, Japan
Duration: 3 hours (approx.)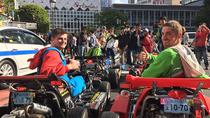 Re-discover Tokyo riding custom-made street go-karts dressed up in your favorite characters from Comics, Games, and Anime. Your tour will be guided by ... Read more
Location: Shinagawa, Japan
Duration: 2 to 4 hrs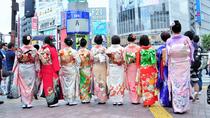 4 Reviews
Wearing kimono is popular in traditional Japanese places like Kyoto and Asakusa. With this 4-hour Kimono rental, you will have the opportunity yo wear a kimono ... Read more
Location: Shibuya, Japan
Duration: 4 hours (approx.)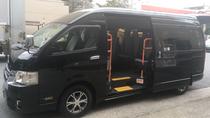 Tokyo is so big and diverse that it is difficult to go around on your own. Your time is limited, but if you want see it all, this is the perfect way to see the ... Read more
Location: Tokyo, Japan
Duration: 8 hours (approx.)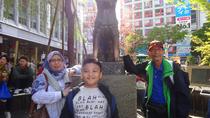 8 Reviews
Enjoy a Muslim-friendly guided tour of Japan's bustling capital city. In a small group of no more than 12, begin in Asakusa and see Senso-ji temple, Japanese ... Read more
Location: Tokyo, Japan
Duration: 7 hours (approx.)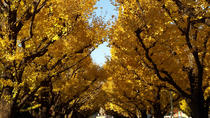 Book this tour to fully enjoy the beautiful "momiji" season in Japan! Momiji means autumn leaves in Japanese. As Tokyo is so big and diverse that it is ... Read more
Location: Tokyo, Japan
Duration: 8 hours (approx.)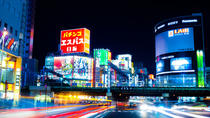 41 Reviews
At night, Tokyo's streets are illuminated by giant neon billboards and traffic lights. On this 2.5-hour night photography tour, a professional photographer ... Read more
Location: Tokyo, Japan
Duration: 2 hours 30 minutes (approx.)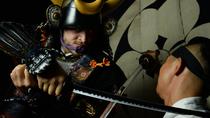 Enjoy taking a photo while wearing Samurai armor in Tokyo. This studio provides various types of Samurai armor and a professional will help you get dressed. ... Read more
Location: Tokyo, Japan
Duration: 2 hours 30 minutes (approx.)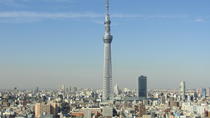 117 Reviews
Discover Tokyo's top attractions on an 9-hour tour by air-conditioned coach that includes a cruise. See sights such as Meiji Jingu Shinto Shrine  the Imperial ... Read more
Location: Tokyo, Japan
Duration: 9 hours (approx.)