3 Days in Tokyo: Suggested Itineraries
By Viator, May 2017
Tokyo. You have no idea until you go. This ancient Eastern city throbs with lights, culture, and movement so sure to both invigorate and bedazzle you the moment you step off the plane, that there is little wonder as to why this city is one of the top tourist destinations in the world
Day 1: Get Oriented
Tokyo is an enormous city, and with so much to do, it's best to get yourself oriented (heh). A great option for those with a limited stay in Tokyo is the Tokyo Tower, Tea Ceremony, and River Cruise, which. provides stunning views. The tour stops at cultural hotspots and transportation hubs throughout the city, and will give you an excellent idea of what is offered in this bustling metropolis. Another slightly slower-paced option is to the Panoramic Tokyo Day Tour, which, though extensive, gives its guests a smoother transition into the contrasting cultural waters of Tokyo.
Day 2: Sights, Sounds, Smells
Now that you've got some idea of what Tokyo is like, it's time to immerse yourself in all that the city has to offer. Consider a morning tour to visit local shrines and the world-famous Ginza shopping district, or sushi lovers can head to breakfast at the hub of worldwide sushi fish commerce, the Tsukiji Fish Market. Afterwards, consider a stop in the traditional and venerated Kabuki-Za Theater or a once-in-a-lifetime experience as a spectator in a live sumo wrestling tournament.
Day 3: Tokyo and Beyond
Tokyo is a wonderful city, but sometimes what adds to a city's greatness is its proximity to other locales. Tokyo is an excellent hub for day trips and tours around Japan. If you're passionate about animation, book ahead to visit Mitaka and its famed animation studio at the Ghibli Museum. For a more spiritual outing, a visit to the Great Buddha at Kamakura is a serene retreat, complete with views of the Pacific Ocean. Of course, no trip to Japan is complete without a visit to its snow-capped icon, Mt Fuji. Want to squeeze in one more city? Take a day trip to Kyoto from Tokyo.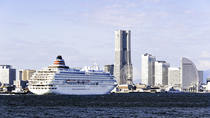 7 Reviews
Take the stress out of cruise port arrivals by pre-booking a private transfer from Yokohama Port to your hotel in Tokyo. Your professional driver will meet you ... Read more
Location: Yokohama, Japan
Duration: 2 hours (approx.)
878 Reviews
Prepare for an eclectic evening with a Japanese cabaret show at the Robot Restaurant in Tokyo's Kabukicho red-light district! Each entertaining 1-hour show ... Read more
Location: Tokyo, Japan
Duration: 90 minutes (approx.)
428 Reviews
Don't miss the opportunity to see a traditional sumo tournament when you're in Tokyo. Ride the subway with fellow sumo fans to the 'kokugikan' (sumo ... Read more
Location: Tokyo, Japan
Duration: 5 hours (approx.)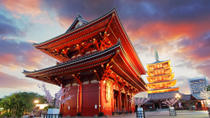 313 Reviews
See Tokyo's highlights on a 4-hour sightseeing tour — a perfect introduction to the first-time visitor or someone with limited time. A professional guide ... Read more
Location: Tokyo, Japan
Duration: 4 hours (approx.)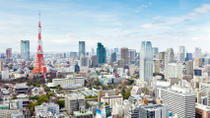 452 Reviews
See Tokyo at its dynamic best on this jam-packed day of sightseeing — perfect if your time in Tokyo is limited. A professional guide points out highlights such ... Read more
Location: Tokyo, Japan
Duration: 8 hours 30 minutes (approx.)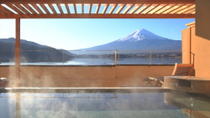 171 Reviews
Take a full day excursion from Tokyo to the Mt Fuji area, first traveling by coach up the slopes of the mountain to 5th station, famous for its great views. ... Read more
Location: Tokyo, Japan
Duration: 12 hours (approx.)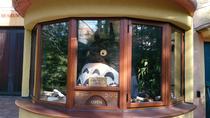 230 Reviews
Have you seen a Ghibli movie and still remember some of the unique scenes in the story? This tour will take you to visit the popular Ghibli Museum . Ghibli ... Read more
Location: Tokyo, Japan
Duration: 7 hours (approx.)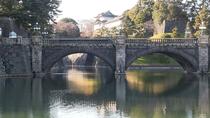 204 Reviews
See the highlights of dynamic Tokyo on this afternoon sightseeing tour, perfect if you have limited time. Enjoy panoramic views of the city from the 40th floor ... Read more
Location: Tokyo, Japan
Duration: 3 hours 30 minutes (approx.)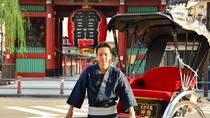 59 Reviews
Climb aboard a traditional Japanese rickshaw for an unforgettable view of the Asakusa district in Tokyo. Your knowledgeable guide will steer you to some of ... Read more
Location: Tokyo, Japan
Duration: 3 hours (approx.)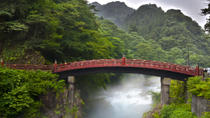 47 Reviews
Visit Nikko on a partially guided day trip from Tokyo to learn about the fascinating era when Tokugawa Ieyasu ruled Japan. Take a guided tour of a UNESCO World ... Read more
Location: Tokyo, Japan
Duration: 12 hours (approx.)