Edo Period in Japan
By Viator, August 2015
It all started with Ieyasu Tokugawa. The year was 1600, and Japan had been in a period of feudal wars and dissonance for over a century. Tokugawa, a military leader in Edo - a sleepy castle town in eastern Japan - won the bloody Battle of Sekigahara. With that victory, Tokugawa unified the country. His name was exalted throughout Japan, and the Tokugawa family went on to rule the country for 250 years - the Edo period in Japan.

The Edo period began in 1603 and ended in 1868. As Edo emerged as one of Japan's most powerful economic and political cities, the country as a whole underwent a vast transformation, as well. Economic development boomed, political unity and stability strengthened, agricultural production increased, and technology advanced transportation and manufacturing. Japan adopted a policy of isolationism, separating itself from outside influences and foreign trade.

Political and military rule were one and the same, and 300 Daimyos, or regional samurai leaders, led the country along with the Tokugawa Shogunate (family). A class system defined the Edo period in Japan. Samurai - or men permitted to carry swords - made up the ruling class, followed in descending hierarchical order by farmers, craftsmen, and merchants. The political system remained a feudal one, with the central government holding all of the power over the fate of local and regional governments. If Daimyos disrespected or disobeyed the governing powers, they often faced death by seppuku, or ritual suicide, and could even endure having their entire family killed.

The astronomical rise and success of the Tokugawa Shogunate began a slow and steady demise in the mid-19th-century. The country's complete isolationism led to a decline in economic growth, while neighboring countries began to see financial booms resulting from international trade. Higher taxes led the lower classes to band together and demand change. Natural disasters further weakened the government's rule as daimyo fought to restore damaged land and structures.

The final straw that toppled the Tokugawa rule came from international pressure to open up. Anti-government movements eventually led to the fall of the Tokugawa Shogunate in 1868. The country reinstated the power of Emperor Meiji, and the time known as the Meiji Restoration began.

During the 250 year reign of the Tokugawa government, Edo evolved from a small, quiet town into the bustling metropolis that would be re-named Tokyo and declared the capital of Japan. Today, Ieyasu Tokugawa is deified in the Tokugawa Shrine in Nikko.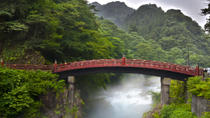 38 Reviews
Visit Nikko on a partially guided day trip from Tokyo to learn about the fascinating era when Tokugawa Ieyasu ruled Japan. Take a guided tour of a UNESCO World ... Read more
Location: Tokyo, Japan
Duration: 12 hours (approx.)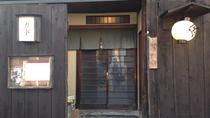 59 Reviews
Discover the faded charm of Tokyo's Kagurazaka neighborhood, with its cobblestone streets and traditional architecture. On this guided walking tour, wander ... Read more
Location: Tokyo, Japan
Duration: 3 hours (approx.)